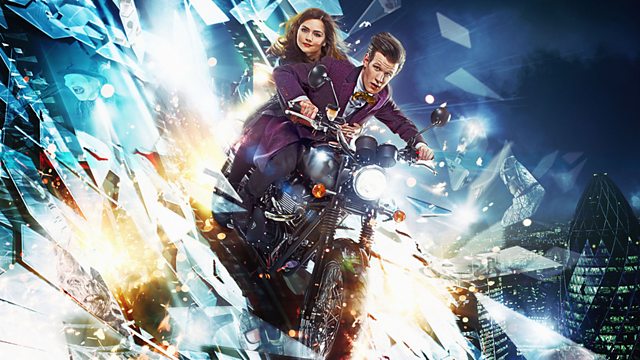 Matt Smith, Jenna Coleman and Steven Moffat arrived at the Waldorf-Astoria in New York yesterday (Monday 20 May) to pick up an Institutional Peabody Award for Doctor Who.  But that's not the only good news on the awards front - Doctor Who has also been nominated in the Best Drama Series category in the TVChoice Awards 2013.  
The prestigious George Foster Peabody Awards celebrate excellence in radio and television broadcasting and is one of the highest honours in television. The awarding committee described the show as: 
"Seemingly immortal, 50-years-old and still running, this engaging, imaginative sci-fi/fantasy series is awarded an Institutional Peabody for evolving with technology and the times like nothing else in the known television universe". 
The Peabody Award is voted for by a panel of distinguished academics, television critics, industry practitioners and experts in culture and the arts. The TVChoice awards are voted for by you, the audience. Now in its 17th year honouring TV's most popular stars and shows, you can back your favourites by voting online or via the magazine forms. 
The TV Choice Awards will take place on Monday 9 September so hopefully Matt and Jenna will have another trophy to pick up! Good luck to all the nominees!