Reunited: Unit Return in The Power of Three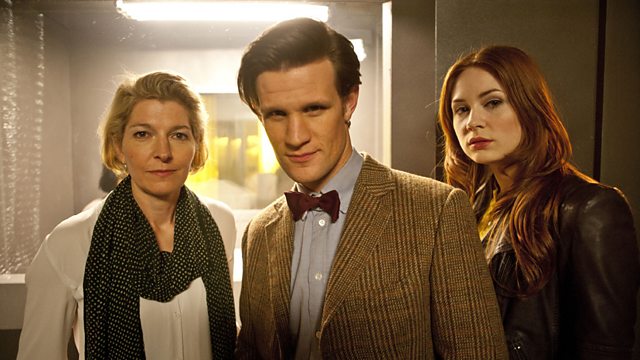 Jemma Redgrave (left) debuts as UNIT's Kate Stewart.
They're back! A by-word for full-blooded, explosive action, UNIT was originally a military organisation formed to deal with 'the odd and the unexplained', which normally meant fighting alien invasions with the Doctor leading from the front. Executive Producer and Head Writer Steven Moffat is delighted that UNIT returns in The Power of Three.
'When I was a kid,' he tells us, 'and just getting obsessed about the Doctor (still not recovered) it was the Jon Pertwee era, and UNIT was as big a part of the show as the TARDIS itself. So when Chris [Chibnall] asked if he could bring them back I couldn't say yes fast enough. And being Chris, he gave it a clever little twist which I know the fans are going to love...'
UNIT debuted in the 1968 cyber epic The Invasion and became a huge part of Doctor Who throughout the 1970s. During that era, the branch of UNIT the Doctor worked with was headed up by Brigadier Alistair Gordon Lethbridge-Stewart, played by the brilliant Nicholas Courtney. But now there's a new face at the top… Kate Stewart, played by Jemma Redgrave.
'I loved Jemma Redgrave!' Matt Smith enthuses. 'She was graceful, funny and charming and an absolute delight. UNIT's return is one for the fans,' he adds.  'I think they like cyclical things and we have a good story. It was great to do an episode with UNIT and I hope the true fans like it.'
It's the first time in Doctor Who that the Eleventh Doctor has encountered UNIT and we asked The Power of Three's writer, Chris Chibnall if they'll be back soon. 'I always love to see UNIT pop up,' he admits. 'But whether they return, well that is a question for Steven Moffat…'
You can watch trails, a preview clip and an introduction to The Power of Three or visit the episode's gallery now!
The Power of Three is on BBC One on Saturday at 7.30pm.