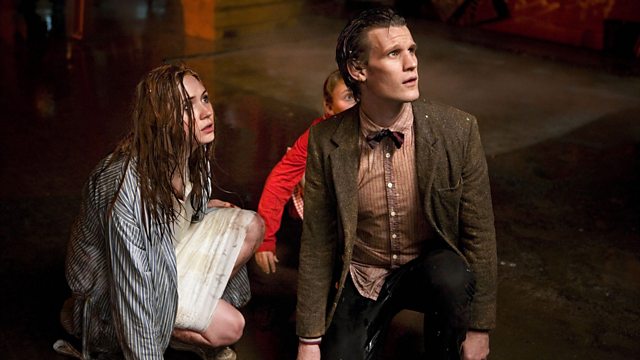 BBC Three is showing Amy's first three trips with the Doctor this weekend, beginning with The Beast Below by Steven Moffat. It's a dark, scary story about sinister Smilers, the mysterious Liz Ten and the most remarkable Save the Whale campaign ever. Step back aboard the Starship UK on BBC Three, tonight at 7pm to relive the adventure!
Straight afterwards it's Winston, World War II and the Daleks! Mark Gatiss' action-packed episode has everything from Spitfires in space to a jammy dodger ruse that really takes the biscuit. Victory of the Daleks: Unmissable!
And finally, on Saturday at 7pm, BBC Three takes us into the terrifying Maze of the Dead where the Doctor hunts the Weeping Angels… Or are they hunting him? River Song makes a brilliant return and the Lonely Assassins have Amy in sight during The Time of Angels.
You can find out more about The Beast Below, Victory of the Daleks and The Time of Angels and right after they're repeated you can watch them online by visiting our homepage.