The Spookiest Doctor Who Adventure Ever?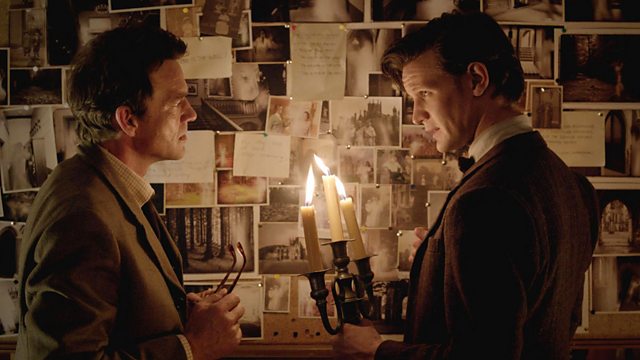 Judging by the
sneak peek
of this Saturday's story and
the new gallery
showing images from the episode, Hide looks set to be one of Doctor Who's spookiest adventures ever!
You know there'll be scares ahead when the Doctor and Clara arrive at Caliburn House, a haunted mansion on a desolate moor. They find a ghost-hunter and a gifted psychic who are searching for the 'Witch of the Well'. Her apparition appears throughout the history of the building, but what is she and who - or what - is chasing her?
Stand by for ghostly-goings on, the occasional fright in the night and some very high spirits!
But Hide got us thinking… What's the spookiest Doctor Who story to date? Email us your ideas to thedoctor@bbc.co.uk or tweet some suggestions @bbcdoctorwho
We'll be running a vote later in the week so get your suggestions in early!