Doctor Who Extra: Available Now Online and On Red Button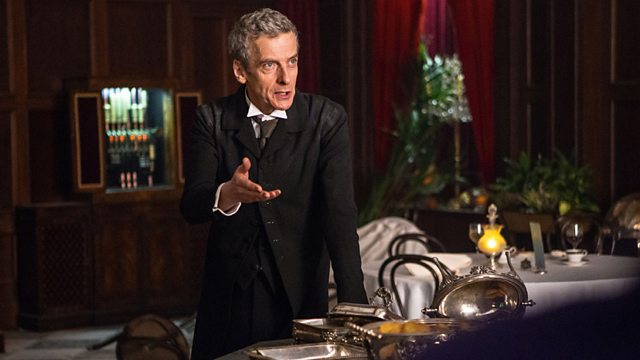 Doctor Who Extra is the brand new series that gives you access all areas to the world of Doctor Who. It follows Peter Capaldi, Jenna Coleman and the team from the earliest days of Deep Breath's production as the Twelfth Doctor's debut series was dramatically created throughout the end of 2013 and 2014.
The first episode of Doctor Who Extra is available now on BBC iPlayer and features remarkable footage of Peter and Jenna at their first ever read through together, plus Peter's thoughts on becoming the Doctor and saying that immortal line: "I'm the Doctor!" The 10 minute programme looks at the creation of Half-Face Man, the Time Lord's latest costume and even takes a quick dip into the Doctor Who archive.
But if you can't catch it on BBC iPlayer it's available via Red Button during the times below:
Sunday, 24 August: 6:15pm-7pm
Tuesday, 26 August: 5pm-8pm
Wednesday, 27 August: 10am-4pm
Thursday, 28 August: 5pm-9pm
Friday, 29 August: 3:45pm-11pm, 2am-6am
And of course, the next episode of Doctor Who Extra will be available immediately after Into the Dalek on Saturday, 30 August.
We hope you enjoy it!