What was your favourite 'Matt Moment'?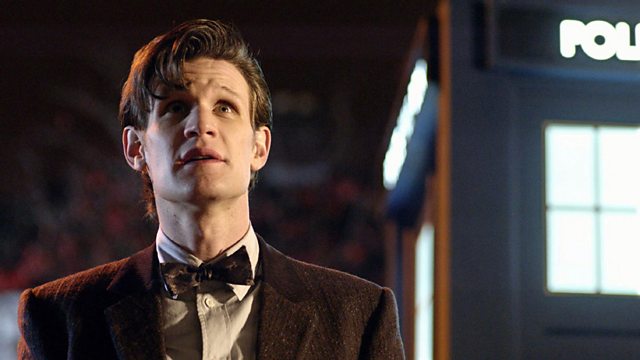 This Christmas Silence will fall and the Eleventh Doctor embarks on his final adventure. But what was your favourite moment from his era?
Every regeneration inspires mixed emotions as we bid farewell to one Doctor and say hello to a new one. We're certainly going to miss Matt Smith's brilliant take on the Time Lord and looking back on his time in the TARDIS there have been some huge cliff-hangers, heart-rending scenes, lots of humour and of course, tons of terrific drama.
But we want to know which was your favourite scene, incident or exchange during the Eleventh Doctor's era. Or to put it another way, what was your favourite 'Matt Moment'?
We'd love you to email us your thoughts or tweet them to us @bbcdoctorwho. After a week we'll then present a shortlist of the most popular memories and put them to the vote so we can establish the official favourite moment out of all but the Eleventh Doctor's final adventure.
So, get thinking and email us at TheDoctor@bbc.co.uk using the subject heading, 'Favourite Matt Moment', or tweet your suggestions to @bbcdoctorwho.
Thanks!