Sssssix Cool Facts about the Ice Warriors!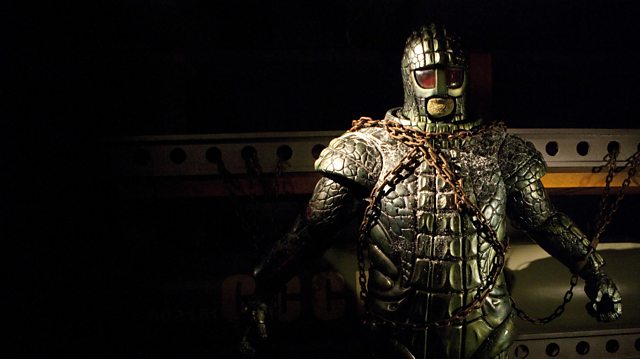 The Ice Warriors are back in the new season Doctor Who – hurrah! To celebrate their return we've pulled together 6 facts about the menacing Martians…
Face Time
The Ice Warriors' 2017 return is written by Mark Gatiss, who also wrote their comeback adventure, Cold War, back in 2013. In that story Mark was keen to explore the mysteries of the Martians and more than 40 years after they first appeared, the episode featured the first full reveal of an Ice Warrior's face!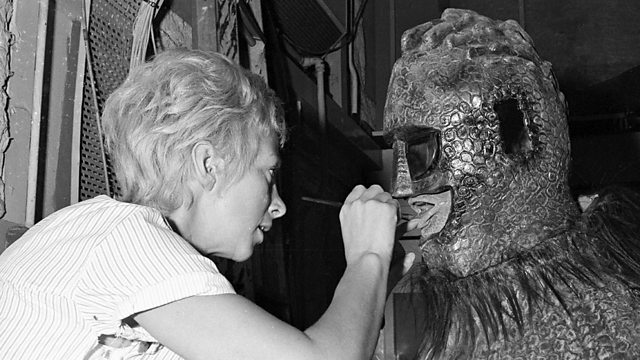 Above: Bernard Bresslaw becoming the first Ice Warrior!
Carry On Doctor Who!
The first Ice Warrior to feature in Doctor Who was played by Bernard Bresslaw, better known as one of the Carry On gang. Ironically, just before working on The Ice Warriors he'd starred in Carry On Doctor!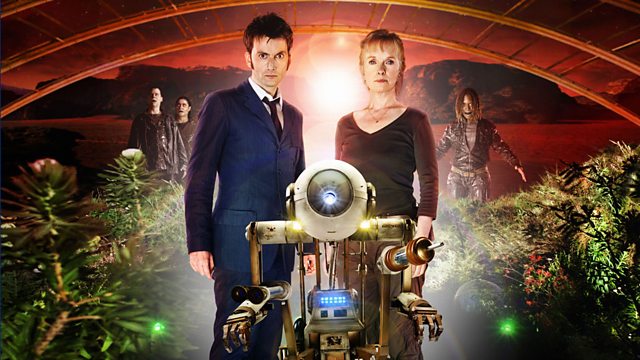 The cold never bothered them, anyway…
The Tenth Doctor never faced the Ice Warriors but he was obviously a big fan. In The Waters of Mars he described them as 'a fine and noble race who built an empire out of snow'.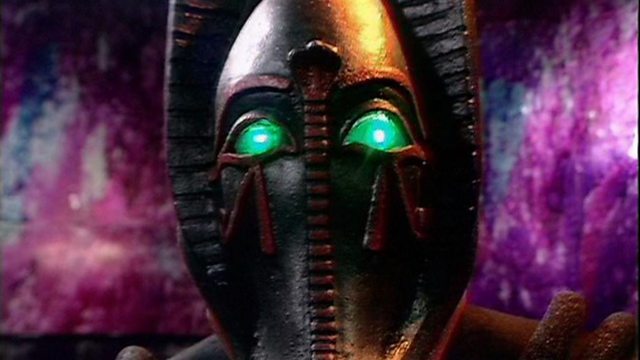 Above: Neighbour from hell? It's the sinister Sutekh, from Pyramids of Mars.
Mars Attacks!
The Ice Warriors aren't the only sinister species from the Red Planet… Other aliens from Mars (either natives of the planet or just visiting) include the Flood from The Waters of Mars and the wonderfully named 'Ambassadors of Death' who gave the Doctor problems in the adventure of that name in 1971. Finally, although the diabolical Sutekh was actually an Osiran, he travelled to Mars during his attempt to destroy Earth… No wonder the planet is sometimes known as the 'Bringer of War'.
Handy Changes
The Ice Warrior that appeared in Cold War had a number of changes from the original design - most notably he had hands instead of clamps. Mark Gatiss recalled seeing the latest versions on set: 'I was knocked out when I saw the result. Lots of the crew didn't know they were a famous returning baddie… they just reacted to them as a really cool, scary monster. Perfect!'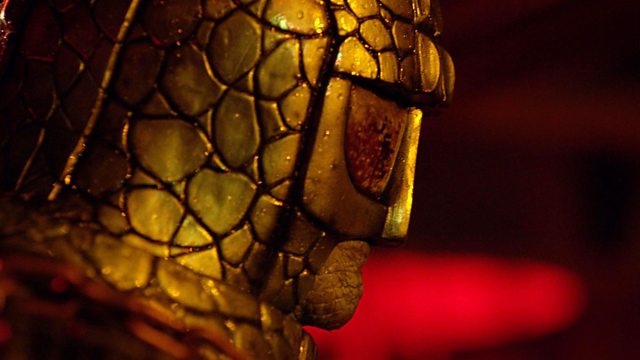 Above: Skaldak gets a chilly reception from the crew of the Firebird in Cold War.