Weeping Angels Voted the Scariest Ever Monster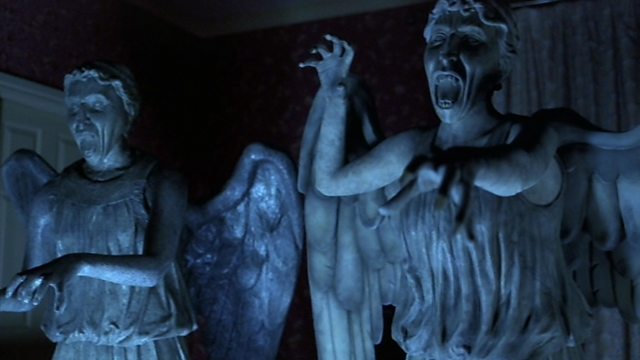 The Lonely Assassins got your vote.
We had literally tens of thousands of votes but in the end your decision was overwhelming: the Weeping Angels are Doctor Who's scariest ever monsters!
Three weeks ago we provided a list of the Doctor's most frightening foes and your votes established that the Weeping Angels, the Vashta Nerada and the Silence were top in the scary stakes with the Daleks gliding into fourth place.
The following week we ran a straight poll where the vote was exclusively between the top three monsters. The Vashta Nerada took an early lead but then the Lonely Assassins quickly left them for dust!
In the end, the Weeping Angels were your landslide winners with the Vashta Nerada in second place and the Silence fractionally behind them to claim third spot.
So, what is it that makes the Weeping Angels quite so scary?
Jacob told us, 'The reason the Weeping Angels are so scary is because statues are a part of everyday life' and Aoife agreed, saying 'There are stone statues everywhere, and it's so hard not to blink!'
Rain called them 'deliciously creepy', Tristan labelled them 'absolutely bone chilling' and Lauren declared 'The Weeping Angels are one of the many reasons why Doctor Who is so great!'
But the final word goes to Liv who wrote, 'The Weeping Angels are so scary due to the fact that they attack when you least expect it. One minute they're lovely and angelic, the next they bare [their] fangs and killer claws. I can't even look at a statue without considering if it's an Angel, so I force myself not to blink… NO ONE IS SAFE FROM THOSE WEEPING ANGELS!!!'