How to Watch Doctor Who Extra: Flatline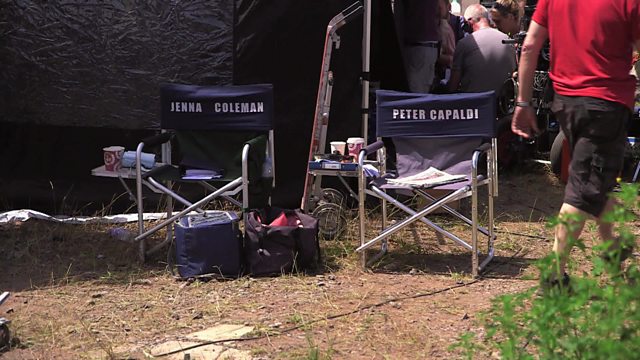 It's all change as Clara 'becomes' the Doctor… Find out what Jenna Coleman thought about that switch and get Peter Capaldi's verdict on why Clara was so effective in the role! Joivan Wade tells us about playing Rigsy, the 'loveable rogue' and Matt Bardock (Al) takes us backstage to reveal how the brutal Boneless were brought to life!
There are exclusive interviews with lead writer and Executive Producer Steven Moffat and writer Jamie Mathieson who recall how the story developed, and as always there's some great behind the scenes footage of the key action!
Doctor Who Extra: Flatline is available on BBC iPlayer right now!
But if you can't catch it online it's available via Red Button during the times below. 
Saturday: 9.10pm-10.30pm
Sunday: 5.15pm-7.55pm
Monday: 7.25pm-midnight
Tuesday: 10.30pm-6am
Wednesday: 6am-7.55pm
Don't forget you can still enjoy the first eight episodes of Doctor Who Extra and the next in the series will be available next Saturday, immediately after In the Forest of the Night.