The Power of Three: Saturday, 7.30 pm on BBC One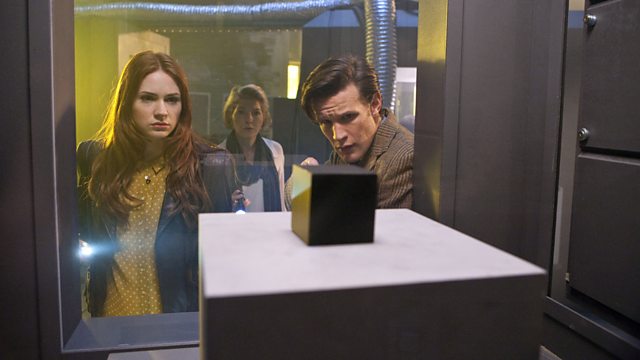 Something worth watching on the box…
Amy and Rory share their penultimate adventure with the Doctor tomorrow night in an episode that begins at the slightly earlier time of 7.30pm.
You can watch preview clips, trails and an introduction to The Power of Three or visit its galleries now. And right after the episode finishes we'll have a special video featuring the cast and crew talking about UNIT's return and Kate Stewart's debut. We'll also have some exclusive shots including a behind-the-scenes gallery, a new Game of Rassilon and much more.
But what better way to prepare for The Power of Three than riding back into A Town Called Mercy ? Last week's adventure is repeated on BBC Three tonight at 7.15pm or BBC iPlayer users can catch it now.
The Power of Three is on Saturday, 7.30pm on BBC One