Doctor Who Takes Manhattan!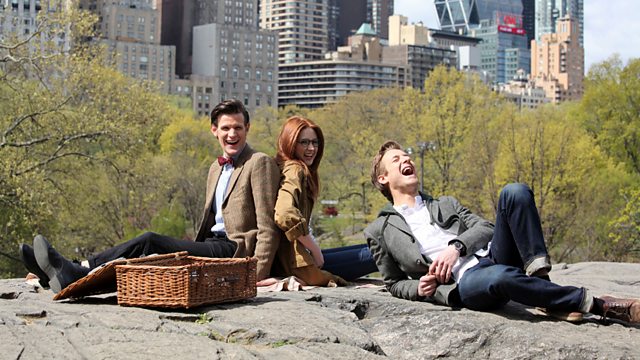 A Fall With Grace.
On Saturday we released a 12 minute video that looked at Amy and Rory's time on Doctor Who – The Last Days of the Ponds. And today we're delighted to release a video that focusses on the making of their final episode.
A Fall With Grace follows Matt Smith, Karen Gillan and Arthur Darvill in New York as they shoot some of the show's most important scenes. We also hear from River Song herself – Alex Kingston – and Executive Producer and head writer Steven Moffat who reveals some secrets of the adventure's creation.
With exclusive behind-the-scenes footage from Manhattan and back in Cardiff as one of the series' most memorable scenes is filmed, A Fall With Grace is available to watch now.