Ask the Execs: Put Your Questions to Steven Moffat and Caro Skinner!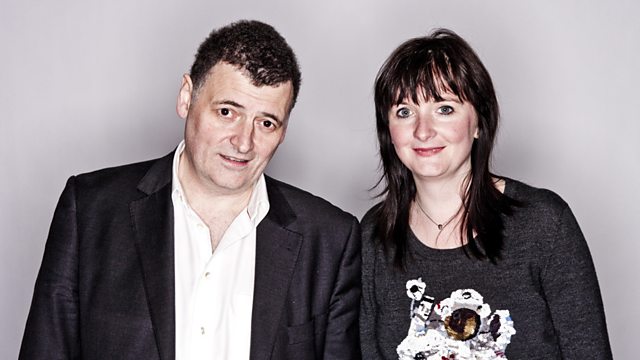 Steven Moffat and Caro Skinner
Doctor Who's Executive Producers are Steven Moffat and Caro Skinner, meaning that if the show was a ship, these people would be at the helm, plotting and piloting its course. And now we're joining them on the bridge, introducing a new feature called 'Ask the Execs' that gives you the chance to put your questions to them!
Every week we'll invite you to send in your questions. We'll pick three of the best and bring you the execs' answers to them the following week.
But here's the bit we can't stress strongly enough: we're looking for the most interesting and imaginative questions!
So it's essential to avoid questions like what are those dinosaurs doing on a spaceship or who does the Doctor face in Mercy. Those secrets will unfold when the episodes hit our screens. We want questions that only Steven and Caro can answer… It could be about their best moments on set, favourite (or least favourite!) memories, monsters, earliest recollections of the show, stepping inside the TARDIS for the first time… Remember, Doctor Who is a team effort and Steven and Caro lead the team. So why not find out about their experiences and feelings about the best show in the world, and their unique situation of creating it?
Update!
The closing time for submissions for this week's Ask the Execs was at noon today (Monday, 13 August) but we will be taking more questions later this week!