Russell T Davies and Phil Ford team-up for Wizards Vs Aliens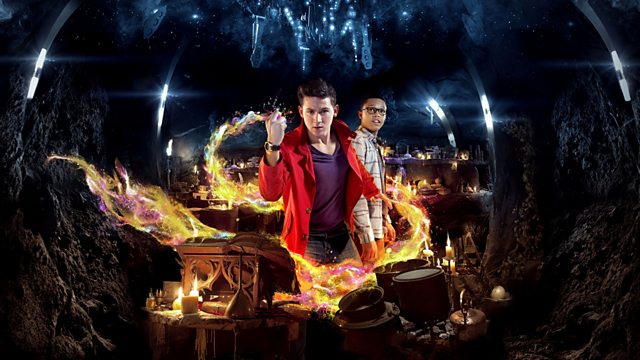 Wizards Vs Aliens is the brand new action adventure which burst onto our screens in dramatic style yesterday afternoon with part one of Dawn of the Nekross on CBBC. Produced in Wales and created by former Doctor Who show runner Russell T Davies and former lead writer for The Sarah Jane Adventures Phil Ford, the team have worked together right across the Doctor Who universe collecting numerous awards along the way. However, Wizards Vs Aliens sees an exciting departure from the world of Who and introduces a whole host of new aliens and for the first time, wizards and magic.
 
Russell describes the show as "…a fun adventure story about a young boy called Tom and his best friend Benny. Tom's secret is that he's a wizard, and you think that would be exciting enough, but then they discover aliens exist and are coming to Earth to consume all the magic. Let battle be drawn!"
 
With the ultimate recipe for a great childrens show in place, we can't wait for the rest of the first series. To find out more about Tom and his best friend Benny or the alien Nekross, take a look around the Wizards Vs Aliens website where you'll find character profiles, trailers, downloads and so much more. If you missed the premiere of the two-part episode yesterday, catch up with part one of Dawn of the Nekross on the iPlayer now - before part two airs this afternoon at 5.15pm on CBBC.