Production Designer Michael Pickwoad on the new TARDIS... and more! (Part One)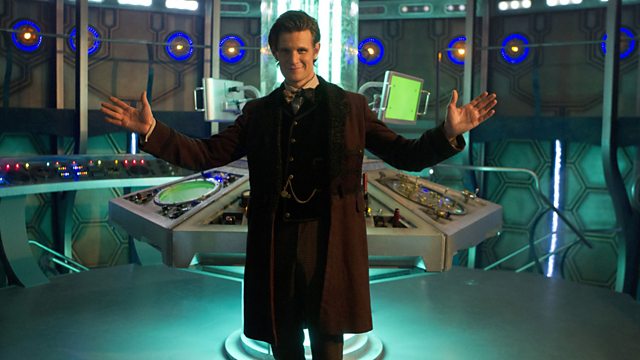 One of the most memorable scenes in The Snowmen came when Clara followed the Doctor into his incredible time machine. At that moment both she and the viewers at home got their first proper sight at the new look TARDIS, a remarkable interior that managed to appear at once strikingly different but reassuringly familiar.
We caught up with the man who designed the latest TARDIS interior, Doctor Who's Production Designer from A Christmas Carol onwards - Michael Pickwoad.  We asked what was uppermost in his mind when he designed the interior and just what his favourite element of the console room is. Over the next few days we'll be bringing you his replies but we begin today by finding out what inspired his brilliant design…
Question: What inspired the look of the new TARDIS?
Michael Pickwoad: There was a desire that a new TARDIS should be much more technical and be darker and moodier than before, along with a sense that this machine can fly.
Working in the previous TARDIS it became apparent that the gallery was not only difficult to get to, but awkward to use and so the idea of a gallery that could go right around the interior and give a lot of scope for shooting would be a positive design feature
The feeling of technical precision in the Hadron Collider, the world's largest and highest- energy atomic particle accelerator, Hi-Tec Architecture and what might Barnes Wallis, the great inventor engineer who I once had the privilege of meeting, have come up with, were some the of the inspirations.
To see the new look TARDIS, revisit the moment where Clara entered the Doctor's ship for the very first time!