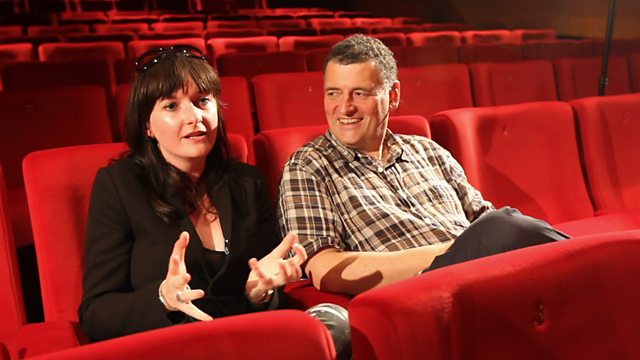 Caro Skinner and Steven Moffat
A couple of weeks ago we requested your questions for Doctor Who's Executive Producers, Steven Moffat and Caro Skinner. We suggested they should relate to Asylum of the Daleks, but as we'll be catching up with the Execs soon, we'd like to extend this and find out if there's anything you'd like to ask them about Dinosaurs on a Spaceship or A Town Called Mercy.
The same golden rule applies as before – the most inventive and imaginative questions usually make it through and please don't ask anything that needs answering with a spoiler.
Aside from that, what you ask is up to you! It can be about making the adventures, what they felt about any aspect of the episodes or perhaps you'd like to pick their brains about Doctor Who in general. Well, now's your chance!
To submit your questions, send them to thedoctor@bbc.co.uk with the subject header, Ask the Execs. Please remember to give us your full name and your questions in the body of your message.
We'll read every one of the messages sent to us and we'll bring you the Execs' answers very soon!