We've Released the Sontarans!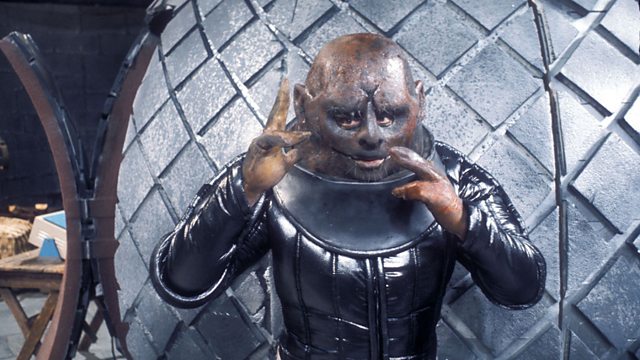 Strax the Sontaran returns in
The Crimson Horror
and in his honour we've maximised coverage of all his race's early encounters with the Doctor. That means you can enjoy a wealth of clips, galleries, fact files and more from stories including the Sontarans' debut adventure back in 1973, their attempted invasion of Gallifrey and The Two Doctors.
We've listed all the major Sontaran adventures below so just click on the one you'd like to explore. Clips include the very first time we saw one of their faces, the Doctor defeating an entire invasion force with a risky bluff and the Time Lord gambling to save his home planet from a ruthless Sontaran plot. We've galleries from every single episode, fascinating behind the scene shots and exclusive content from the making of…
The Time Warrior: The Doctor's first onscreen encounter with the Sontarans and Sarah Jane's debut story!
The Sontaran Experiment: The Sontarans threaten an invasion of earth and only the Doctor can stop them…
The Invasion of Time: The Sontarans strike at the Doctor's home planet!
The Two Doctors: Time itself is threatened and it takes two Doctors to stop the Sontarans this time…
Don't forget, you can also check out more recent Sontaran encounters such as The Sontaran Stratagem/The Poison Sky, A Good Man Goes to War and The Snowmen.
Fans of Strax can see him in action in Vastra Investigates and The Great Detective, not to mention Songtaran Carols…
And finally, if you'd like to face the Sontarans yourself you can always play the epic Adventure Game, The Gunpowder Plot where playing as the Doctor you get caught up in a massive war between the Sontarans and their eternal nemeses, the Rutans!