Continuing our series of articles in the run up to a major London conference on the protection of journalists, Nicholas Tsagourias argues that there are opportunities as well as obstacles to making international law work harder.
The one-day symposium Making the Protection of Journalists a Reality: Time to End Impunity will be held in London's BBC Broadcasting House on 7 April. It is a collaboration between BBC Global News, the Centre for Freedom of the Media (CFOM) and the College of Journalism: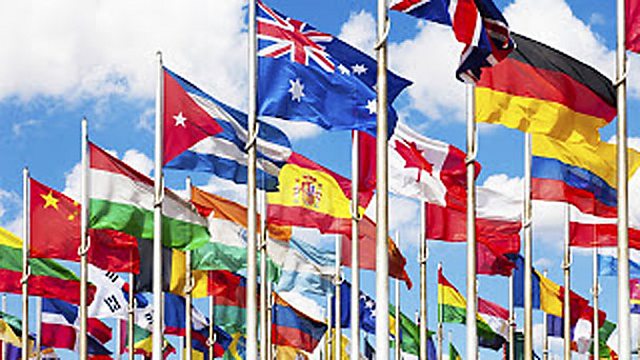 The number of attacks on journalists during peace time or war has increased. They include killings, arbitrary detentions, sexual assault, torture, hostage taking and disappearances. What is even more alarming is that a reported nine out of 10 such attacks on media professionals go unpunished.
The culture of impunity is not only detrimental to the victims but society at large. They are an affront to the rule of law and democracy by impinging on freedom of expression.
International law protects the life, moral and physical integrity as well as professional activities of journalists, but a number of obstacles to enforcing such guarantees contribute to this culture of impunity.
Here I'd like to outline the international law guarantees that apply to journalists as individuals and professionals, identify a number of obstacles to enforcing those guarantees, and conclude by making a number of recommendations to combat impunity.
In international law there is no legal instrument specifically related to journalists, but most human rights instruments - international or regional - contain provisions protecting the right to life, the right not to be tortured or subjected to degrading or inhuman treatment, the right to liberty and security, or the right to freedom of expression.
These protections are included, among others, in the Universal Declaration of Human Rights which now represents customary law; the International Covenant on Civil and Political Rights; the European Convention on Human Rights; the American Convention on Human Rights; and the African Charter on Human and Peoples' Rights; as well as in a plethora of other instruments. To these specialised conventions should be added the international as well as the European Convention for the Prevention of Torture.
The content and scope of these rights has been clarified and developed through the jurisprudence of judicial or non-judicial bodies. For example, the right to life has been interpreted as to include the obligation to protect life against the actions of private actors and the obligation to conduct an impartial investigation when life has been taken. I
t should be noted however that, although the right to life and the right to be free from torture are non-derogable even in situations of armed conflict or emergency, all the other rights can be subject to restrictions.
International bodies have also recognised the wider implications of attacks on journalists, as was held for example by the Inter American Commission of Human Rights in Miranda v Mexico (1999). The impunity of any of the parties responsible for an act of aggression against a reporter - the most serious of which is assuredly murder - or against any person engaged in the activity of public expression of information or ideas constitutes an incentive for all violators of human rights.
At the same time, the murder of a journalist clearly has a chilling effect, most notably on other journalists, but also on ordinary citizens. It instils fear of denouncing any and all kinds of offences, abuses or illegal acts.
In situations of armed conflict - whether international or domestic - journalists are protected by the rules of international humanitarian law, and by human rights law, to the extent that human rights apply in such situations. Journalists are treated as civilians; therefore they are protected from direct attacks. They are also protected from violence to life, torture, rape and other sexual assault, or from being taken hostage.
War correspondents - journalists authorised to accompany the armed forces - are protected as civilians even if embedded, but they are entitled to prisoner of war status upon capture.
It should be noted however that certain activities such as reporting, gathering information, supporting the war effort and spying may constitute in some instances direct participation in hostilities, which will expose journalists to direct attacks.
Journalists are also protected by international criminal law. So violations of the humanitarian law protections that apply to journalists constitute war crimes.
Attacks on journalists may also constitute a crime against humanity if they take place within a context of attacks against a civilian population. Attacks on journalists may amount to genocide if journalists belong to one of the protected groups and the requisite mens rea and actus reus for the crime of genocide are satisfied. It should be noted however that international criminal law protects journalists as civilians and not as a special group of people.   
Although international law offers a range of guarantees, there are legal or factual obstacles to their implementation and enforcement and, as a result, attacks on journalists may go unpunished. More specifically:
Not all human rights regimes have compulsory and judicial enforcement mechanisms. Some regimes have political and non-binding implementation mechanisms, whereas other systems have judicial mechanisms, but without fully accepting individual petitions
The admissibility criteria may be difficult to satisfy. They mainly include the requirement of exhausting local remedies and that the applicant should be the victim of a violation. Although certain jurisdictions have interpreted these criteria quite purposefully, others take a more restrictive view
The very state officials who are often the perpetrators of crimes against journalists enjoy immunity from foreign jurisdiction
Primary jurisdiction over crimes is usually exercised by the state where the crime has been committed, but that state may be unable to exercise jurisdiction because it does not have the resources or because the state apparatus has collapsed
There are gaps in the international protection because not all states are parties to international and/or regional instruments, unless the specific protection has acquired customary law status
Monitoring compliance with judicial decisions or with reports is usually defective. In addition to all of these, a major impeding factor is the unwillingness of states to hold to account those responsible for violence against journalists.
In the fight against impunity, I'd like to make a number of proposals, conscious of the fact that what is required is a change of legal and social attitude towards attacks on journalists. However, I believe that the implementation of some of these would make a difference:
Adoption of a comprehensive international convention criminalising attacks on journalists
Adoption by the UN Security Council of a legislative resolution criminalising attacks on journalists
Adoption of a declaratory resolution by the Security Council or by the General Assembly on the safety of journalists
Inclusion of the protection of journalists in the mandate of peacekeeping operations and in the reports by the UN secretary general on the protection of civilians
Expanding the jurisdiction of the Human Rights Council or of specific treaty bodies to include the protection of journalists 
Raising awareness of the ICC prosecutor on the plight of journalists
Supporting states in building their capacity to investigate and prosecute crimes against journalists.
Journalists in danger: Threats, torture and censorship in Pakistan
Reporting: Foreign assignments
Jailing of al-Jazeera journalists in Egypt highlights need for new defences
Global media to monitor a UN plan to protect journalists from assassination
Other blogs by William Horsley, CFOM international director
London symposium on the safety of journalists - video
Iranian journalists face growing threat of imprisonment in pre-election crackdown