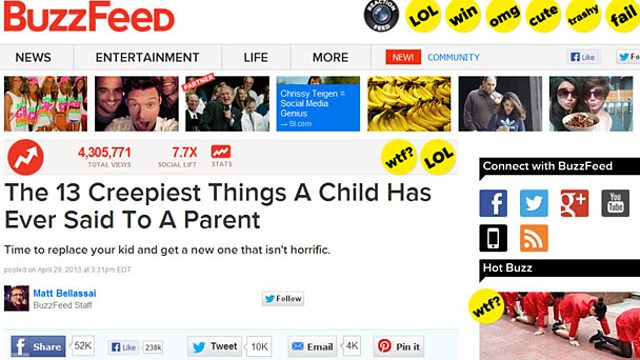 Five years ago, self-styled digital pioneer Howard Owens blogged about 10 things journalists could do to reinvent journalism.
The list did not include compiling lists, but his handy 10 recommendations made it the best-read post by the veteran New York blogger in more than a decade, with a respectable 40,000 views.
Journalists like lists, readers love lists. When BuzzFeed can get more than four million views of 'The 13 Creepiest Things a Child has Ever Said to a Parent' in a matter of days, the respected Huffington Post invest editorial resource in 18 Reasons Why Gwynneth Paltrow is Different From Us, and the Sunday Times Rich List (now in its 25th year) remain an annual publishing event, there is clearly an appetite.
But are there just too many? Are too many lists just too easy to assemble/research/rank/concoct/curate and throw up on the web to provoke - or just for laughs? Are some an over-accommodation to the aggregated, bite-size news culture? How many can be fairly characterised as journalism?
I asked some 'A-listers' for their take on the lure and status of lists.
Luke Lewis, formerly in charge of NME.com and now editor of BuzzFeed UK, is amused that people seem to think BuzzFeed invented big lists: "People keep forwarding me articles, like the Telegraph's '10 stupidest Islamic terrorists', and they'll say: 'Look, they're trying to do a BuzzFeed.' But lists have always been a staple of publishing - from the 'greatest albums ever' features the music mags love to do, to the Cosmo/women's mag tradition of always having a big number displayed prominently on the cover."
He's keen to point out that BuzzFeed doesn't just do lists; breaking news, infographics, video and long reads are all "part of the mix".
"But of course we do love lists, and that's because people on the internet just love to read and share them. Are they journalism? Of course they are. It's a way of organising information - especially when the copy is combined with lots of great photos - that is easy to digest.
"The list format also tends to lend itself to humour, as it helps build up a sense of momentum; just as a joke builds to a punch line."
And it's not just suited to light-hearted subject matter, Lewis insists: "A good list can have a huge emotional impact. For example, in the aftermath of the Sandy Hook shooting, people were looking around for something to make them feel better about the world, and this post met that need."
Finlo Rohrer, editor of the BBC News website Magazine (UK edition), thinks that breaking down a feature into a list can be "a productive and engaging way to tell a story". Or enhance breaking news.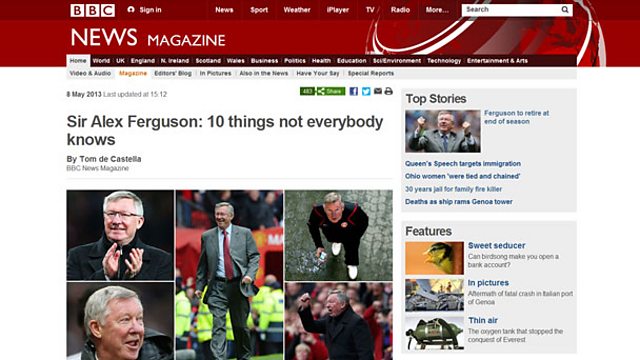 "It can be used for serious discussions of policy and social issues, such as
this feature about housing
, as well as for something frivolous such as this old piece about
what to do with an unwanted England flag
.
"In general they should be used to make the information more accessible, as much as anything else," he says, pointing to this paired example from the Olympics.
"But there is no doubt they are overused by some websites. A list doesn't, in and of itself, make a boring subject interesting. The journalist has to engage with the format properly," the BBC man argues.
And the popular BuzzFeed-style listings? For Rohrer "there is a question about how their format squares with the traditional view of journalism".
Of course some heavyweight rankings, usually annual, create published lists and permanent databases that are the product of lengthy research - among them the longstanding rich lists, notably from Forbes and the Sunday Times.
The Sunday Times version, cataloguing Britain's 1,000 wealthiest, has been compiled for more than 20 years by journalist Philip Beresford, who does a fairly forensic job and has no doubt of the list's enduring reader and media appeal. As he tweeted before and after publication last month: "British obsession with money shows no signs of ending. Spent all day fielding press and radio calls… Rich List came and went with good jump in circulation. No rage from Russians or other tycoons. Powers that be are happy so roll on 2014 list."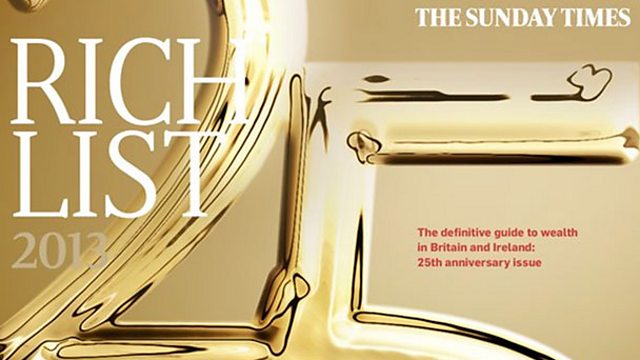 And as Rich List editor Ian Coxon observes: "Throughout the year, the Sunday Times Rich List is used and quoted daily as an authoritative point of reference by journalists and researchers."
So-called 'power lists', such as the much chewed-over Media Guardian 100, are often compiled by committee, from the subjective deliberations of an influential panel.
Here the 'who's in, who's out, who's up, who's down' factor can rattle cages but hopefully stimulate debate - at least that was the aim of Radio 4's inaugural Woman's Hour power list in February.
Topped by the Queen and Teresa May, but missing Delia Smith and Mary Portas, it courted controversy but had serious intent. "We had always wanted to open up a conversation about women and power and a list seemed a good way to do that," says Woman's Hour editor Alice Feinstein. "Looking through all the usual suspects, from the Sunday Times Rich List to the Media Guardian 100, what was striking was that women made up around just 15% of the entries."
As her list was about to launch, it was announced that CEOs Marjorie Scardino and Cynthia Carroll would be stepping down, leaving just two women at the helm of FTSE 100 companies. "With such likely candidates falling by the way, it looked like a fitting moment to begin our quest to find the 100 most powerful women in the country. We didn't set out to produce a definitive list, but we wanted to try to capture what women had achieved; to celebrate success and to invite frank debate about disappointing gaps."
OK, so this blog has been known to roll out the odd list or two - to date, no cats nor basset hounds involved - and tips clearly lend themselves to the format, as do polls and surveys.
Interesting to see a new take this week on that old 'things to do before you die…' chestnut. To mark the release on the Life of Pi film on DVD and Blu-ray, researchers asked 2,000 adults for their top 50 essentials to live life to the full. Number one: stop worrying about getting rich. Sunday Times, take note.
Is this the real Pope? Five ways to spot a fake Twitter account
Twenty dates every journalist should know
And the winner is: 10 tips on covering showbiz awards