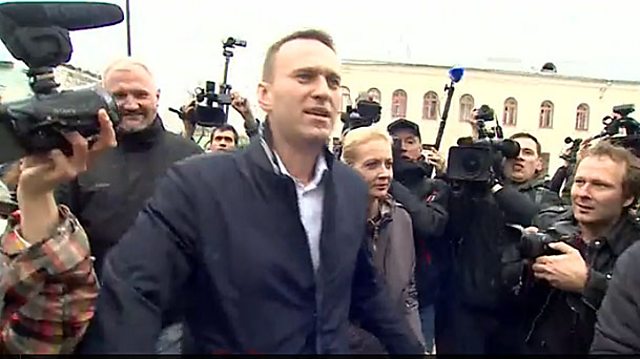 World Press Freedom Day celebrates its 20th anniversary on Friday 3 May. And the United Nations has decided to make protecting journalists from increasing threats of violence
the key theme of this anniversary
.
Last year was the deadliest for journalists on record: during 2012 Unesco condemned the killing of 121 journalists and media workers.
They died because they were reporting about things that someone badly wanted to keep secret. Many more were physically injured, intimidated, seriously harassed or imprisoned without cause, to silence them.
The year also saw a record number of journalists in jail because of their work. The Committee to Protect Journalists put the total at 232, with Turkey now ranked as the world's biggest jailer of journalists. 
How so? Surely, with millions of active bloggers, the explosion of social media almost everywhere and the Arab Spring enabling whole populations to break through the 'barrier of fear', political leaders should understand that they must go along with the tide of history?
Not a bit of it. Apart from some bright spots such as the Burmese generals' recent decision to lift press censorship as part of a remarkable burst of liberalisation, the press freedom landscape looks surprisingly dark.
Look at the recent figures for murders of media workers published by Unesco and leading monitoring organisations. You will see that half the victims of deadly violence and judicial harassment were working primarily for online outlets. Often that's because print media and broadcasting are tightly controlled by the state or its agents.
As the armies of internet activists and citizen journalists have grown, less democratic regimes have tooled up their arsenal of repressive laws and other means of persuasion to damp down or stifle protests that might endanger their grip on power.
That's why the newly launched UN Action Plan on the Safety of Journalists and the Issue of Impunity matters for the survival of free and independent media.  
The plan sets out to achieve an international framework of laws and checks to protect journalists to report the news safely. This week a major gathering of UN officials, media and others in Costa Rica will take stock of the progress made so far. Syria, Pakistan, Mexico and Somalia are among the world's most dangerous places to be a journalist.
This unprecedented global effort has strong support from the world's leading media, including the World Association of Newspapers and the International Press Institute.
And in a statement marking World Press Freedom Day the BBC's director of Global News, Peter Horrocks, again stresses the BBC's public commitment to the goals of the UN Plan.
So the theme of World Press Freedom Day 2013 is on target: the vicious cycle of deadly, deliberate attacks on journalists and impunity (defined as the impossibility, de jure or de facto, of bringing the perpetrators to account) that emboldens the enemies of enquiring journalism to strike again. The signal that sends to the wider public is that it's better to keep quiet about high-level corruption and abuses of power.
This year there's a new problem child in terms of press freedom: Europe. The evidence is stark.
Turkey is holding 80 journalists behind bars using anti-terrorism and other public order laws which appear to blatantly contradict the country's international commitments to free speech and fair judicial process. The Ankara government also stands accused of exerting undue pressure on media to sack journalists who criticise its leaders. 
The prime minister, Recep Tayyip Erdogan, effectively called for journalists to censor themselves. He told a journalist who wrote critically about his handling of ongoing talks about a Kurdish peace process: "We don't need your kind of journalism. We need a service to the nation."
In Russia, the government has responded to the mass street protests against widely reported election fraud in the past 18 months by passing laws that make it easy to prosecute and impose massive fines on protestors.
A prime target is Russia's anti-corruption blogger and de facto opposition leader Alexsei Navalny (pictured). Navalny went on trial last week on what are widely seen as trumped-up charges of embezzlement which could send him to jail for a long time, just like a previous would-be challenger of President Putin, Mikhail Khodorkovsky.
Russia has even jeopardised its close ties with Germany and other European states by sending tax police to raid the Moscow offices of foreign NGOs, including the policy institutes linked to Germany's two main political parties, as well as Human Rights Watch.
Mr Putin has been roundly condemned abroad as an enemy of free speech. But the relentless tactics have deterred more large street protests.
Meanwhile the government in Hungary is in a stand-off with the European Union and the Council of Europe after it enacted laws that give the ruling party excessive influence over what media can print and how they are regulated.
Hungarian officials now seek to take cover behind the UK's passage of legislation to underpin a new system of press regulation. "Look at Britain," they say, "we are only doing the same thing ourselves."
There are in fact big differences between what is proposed in Britain and the Hungarian package of laws, parts of which have come unstuck in the country's constitutional court.
But the UK authorities, too, are open to accusations of crossing some red lines that pose genuine threats to press freedom, in the name of public security as well as cleaning up the ethics and behaviour of the press.
Apart from the proposed Royal Charter on the self-regulation of the press - whose contents even the sober Financial Times described as "deeply unsatisfactory" - leading UK experts in media law are worried about government moves towards restricting press freedom in important areas. They include the protection of journalists' sources and their ability to report on sensitive anti-terrorist and security issues in the public interest.     
A highly instructive session on those themes, entitled 'Gags, Blags and Whistle-blowers', took place at this month's LSE Polis media conference in London.
Perhaps one lesson from all this is that Europe's post-war human rights system, based on the European Convention on Human Rights, is no longer secure in the long term.
The UK government has shocked many of its European neighbours by fuelling talk about Britain in future repealing the Human Rights Act which gives effect to the Convention, or even withdrawing from the Convention.
Such talk is music to the ears of the governments currently in power in Russia, Turkey and Hungary which have their own reasons for wanting to dilute or even scrap the real constraints of the Convention, which are delivered through binding rulings of the European Court of Human Rights in Strasbourg.
So World Press Freedom Day cannot honestly be a day for Europe to slap itself on the back and point to abuses in faraway places.
The UK is not above the fray either. We are right in it.
London symposium on the safety of journalists - video
Global media to monitor a UN plan to protect journalists from assassination
Iranian journalists face growing threat of imprisonment in pre-election crackdown
Censorship in Burma: 'one cage opens' but caution remains
Media freedom faces 'greatest challenge since the Cold War'
Centre for Freedom of the Media (CFOM)