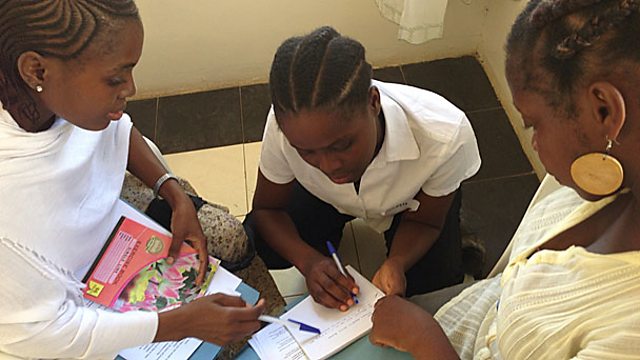 Last month in Kenya
our organisation, Radar
, trained more than 100 new citizen reporters in eight workshops across the country, in advance of the 4 March election. During the election period we received more than 250 SMS reports and broadcast them online via
Twitter
, Crowdmap and
Tumblr
.
Kenya is already alive with innovative tech media programmes. However, many are driven by well-educated urban groups. Radar's aim was to diversify the online election coverage and share unique perspectives on the voting process by those not normally engaged in media.
Stories ranged from wheelchair users having to be carried up stairs to vote, women swapping babies to jump queues and youth-led peace initiatives, through to payments made for voting cards and attendance at political rallies.
The media is powerful. It informs public opinion and influences policy; it determines everything from tourism to trade. However, accessing information remains a challenge in many countries.
While the world has never been more connected - with millions of emails sent and received every day - most of the world's population is not yet online. Mobile phones have meanwhile become a global phenomenon. They offer an affordable, accessible channel for dialogue and connect people even in areas with few resources.
Combining both communication rights and media development, Radar trains citizen reporters from the most under-represented groups in basic newsgathering. It arose from an awareness that those most vulnerable to corruption, denial of rights, abuse and poverty are the least likely to report it.
Training focuses on 'micro-reporting' via SMS. For the price of a local text, news alerts of just 140 characters can be sent to Radar using any phone, from a green screen Nokia to the latest iPhone.
Radar acts as a central hub, receiving the SMS reports and sharing them online and with international journalists and editors. Where there is media interest in that story, we support the reporter to develop it into a longer news article, often resulting in a paid commission. This simple, affordable model means that people can share news and opinions from wherever they are in the world - from Kenya's Masai Mara or Sierra Leone's Freetown slums to the Himalayan foothills in rural northern India.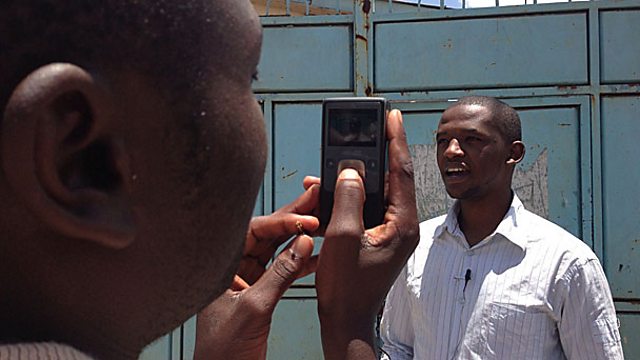 Trainees are nominated by civil society groups, helping ensure the project operates within trusted circles. We prioritise those living with disabilities, slum dwellers (including citizen video journalists in Nairobi's Kibera slum, pictured right), rural communities, women and girls (such as these, pictured top, being trained in Mombasa), people living with HIV and AIDS, and those from marginalised ethnic and social groups.
Many media professionals are wary of citizen journalism, citing the risk of receiving false information and problems with verification. Indeed, it is essential to maintain editorial rigour to ensure information is accurate. However, by working with trusted civil society networks and running intensive face-to-face training workshops, Radar eliminates much of this risk.
Instead of public short codes, we use software that generates a unique local number for each reporter so we can verify the source. And there is always the option of not publishing sensitive, provocative or unverified information.
Paul Lewis, the Guardian's special projects editor, has done much to promote the virtues of citizen journalism. In a Ted talk, he describes using these citizens to help verify information and challenge the 'official version of events'. However, Lewis sees these people as sources of confirmation in a wider story he is writing. Radar takes it to the next level by viewing citizen journalists as news producers in their own right, not simply as sources.
When it comes to foreign coverage, Western media too often relies on a handful of wires filed by those in capital cities. This lack of outreach means relying on assumptions and stereotypes.
Reporting the Kenyan election, for instance, an overwhelming number of outlets sadly included the phrase "marred by violence" in their title, despite this violence being just three localised cases while the rest of the country experienced a busy but generally peaceful election. With high stakes in 2013, exacerbated by still-vivid memories of the post-election violence that led to the death of more than 1,000 people in 2007/8, surely Kenya's peaceful vote should have been cause for celebration rather than blame?
Stereotypes peddled by Western media risk cementing a perception by Kenyans that the outside world is too willing to look for the bad rather than the good, an idea widely mocked in the Kenyan press and on Twitter. Kenya's Daily Nation ran a humorous piece entitled 'Shame of foreign reporters armed with clichés to attack Kenya', while a Radar reporter submitted 'Kenya's election "marred" by CNN reports of violence'.
International (press) relations aside, Radar's model and indeed the central tenet of citizen journalism is that, by putting out real news and views of people on the ground, unfair or inaccurate news coverage can be challenged. Local people's access to sources, understanding of local dialects and inconspicuousness can result in them finding more stories more easily and in greater depth.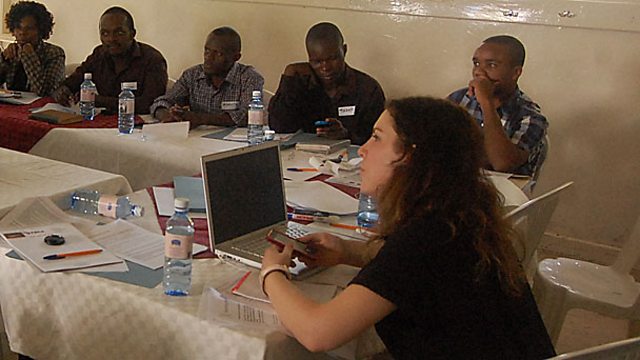 In a recent interview, a high-profile BBC radio journalist asked what makes Radar's stories any better than those from mainstream media. The answer is that we get a wider range of real-time news alerts and reactions from people on the ground, from all over Kenya, for instance, and from a diversity of voices - voices which are all too often omitted, left uncovered below the radar.
It may be worth turning the question around and asking international media and foreign correspondents why they think (often white, often male) Westerners can report the reality of these Kenyans better than Kenyans themselves?
Perhaps it's time to relinquish some control to the people on the spot - the people who will still be there when the mainstream media packs up and goes home.