I once talked to a US cameraman who said he'd been doing some work for a media training company. He had spent a day filming business leaders being coached to appear on TV.
"What are they told to do?" I asked.
He said the message they were given was to remember 'ATM' - which means 'answer, transition, message'.
In other words, address the question as far as you can, make a seamless transition to what you want to say, and then get your prepared message across.
When I hear an odd or awkward interview, I sometimes wonder whether I'm listening to an ATM.
I imagine British party leaders have a rather more sophisticated approach, but there are plenty of media training businesses in the UK, so what do their experts advise?
We invited three leading media trainers to comment on the interviews three party leaders did for their party conferences.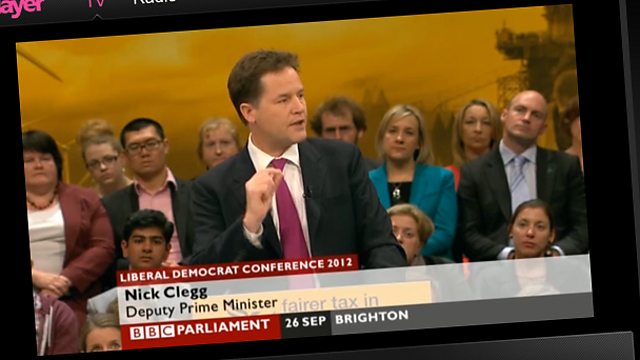 Glenn Kinsey, chief executive of the Pozitiv Group,
listened to Sarah Montague's interview
 with Nick Clegg on the Today programme on Radio 4. Although overall he concluded that Clegg did "a good job", he found the Lib Dem leader's efforts to justify himself in detail resulted in an increase in pace, with Montague mirroring his style:
"Instead of one taking the 'lead' in an attempt to slow the other down, they both ended up chasing each other, leading to rapid speed and interruptions on both sides at numerous points during the interview. With a media interview, when this happens the interviewer generally comes out on top because the interviewee is perceived to be more stressed as a result, and less in control."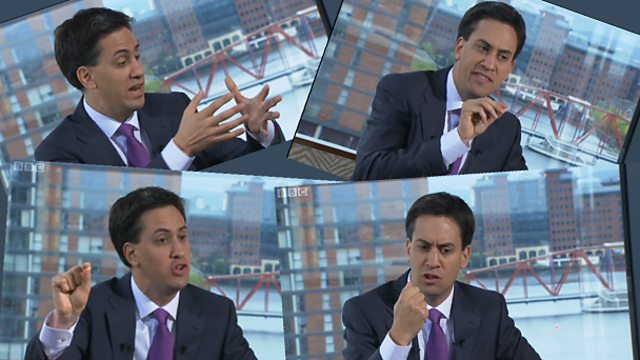 David Miliband's television interview with Andrew Marr was the subject of
a post by Tom Maddocks
, director of Media Training Associates. He concluded that "his spin doctors will have been pleased. But viewers may have wondered why [Miliband] often appeared to be talking at them, rather than to them."
Maddocks' advice to his clients is to be "politely assertive". But Miliband overdid the assertive: "The manner was irritable, even hectoring, with a side order of finger-jabbing."
Instead of ATM, Maddocks suggests BLT (yes, the sandwich): just as a BLT represents a varied diet (well, up to a point, Tom!), a political interview should leave viewers feeling that they have both learnt something and got to know the person.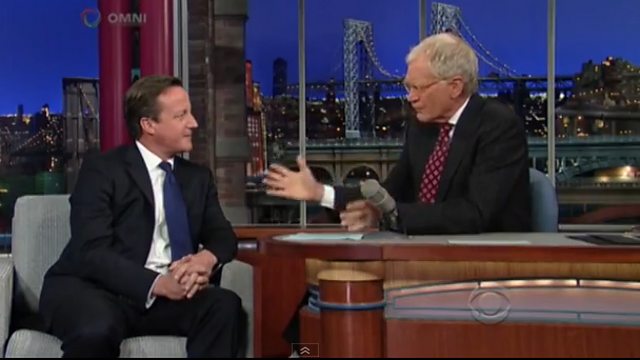 Finally, David Cameron
gave Kevin Bocquet a chance to compare
 radio, TV and even US television with Cameron's recent appearance on the David Letterman Show.
His starting point was that Cameron "has never given an unconfident, unpolished interview in his life". But in these interviews he hadn't earned full marks, only eight out of 10, because he hadn't been put under enough pressure: "It's often the case that the tougher the questions in a media interview, the more the interviewee shines. And I think that might have been true of Cameron's interviews this week."
Journalists spend plenty of time thinking about how to ask questions that will elicit the answers they're looking for. It's easy to forget that some subjects are spending at least as much time working out how to field those questions in order to say what they want - and, perhaps even more crucially, avoid saying what they don't want to say.
That's all I've got time for now. Thanks for joining me. And goodbye.