As the College of Journalism Twitter account heads inexorably towards its ten-thousandth follower (will we get there before Facebook reaches its billionth user?), I've been finding out about the intelligent, discriminating people who follow us.
I studied the profiles of 50 people who retweeted or favourited our tweets from 23 to 26 July. Not everyone's profile reveals the nature of their work, their home country, or even their gender, but by making some cautious assumptions I have come up with figures that give some idea about our audience.
The results show that, as we suspected, we are talking to a mixture of journalists and others in related fields such as PR and academia, and quite a number of students (often journalism students).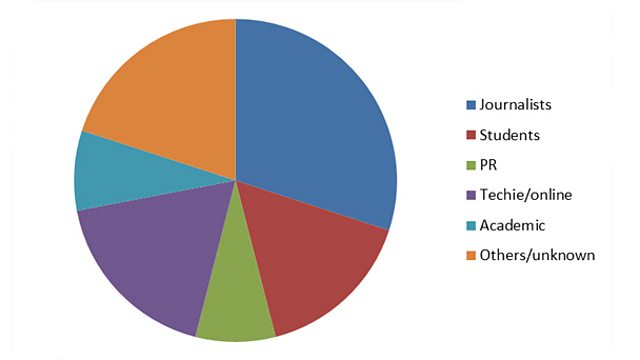 College of Journalism Twitter account followers: occupations
Of these 50 accounts, seven mentioned working for the BBC - as we'd hoped, because we are aiming for an audience with a strong leaning towards BBC professionals but a wide appeal beyond them.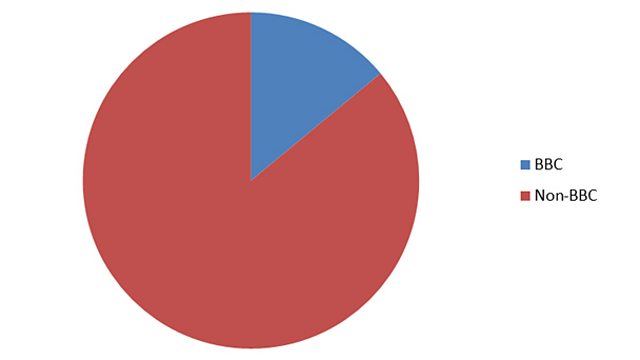 College of Journalism Twitter account followers: BBC vs others
Although most of this website is only available outside the UK on a subscription basis, this bit (the blog), which our tweets often link to, can be seen everywhere for free, as, of course, can the Twitter account. Not everyone's Twitter profile says where they are, but I found references to Turkey, Russia, Italy (twice), Puerta Rico, the US (twice), Trinidad, India, Tanzania and France among the accounts I looked at. So at least 11 overseas accounts out of 50: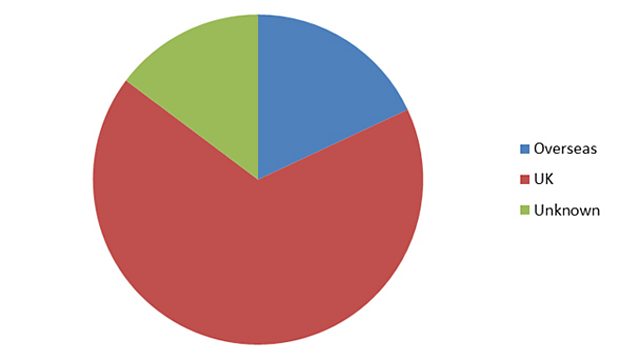 College of Journalism Twitter account followers: UK vs other countries
This is consistent with the information Bitly offers when someone clicks on a link we have created. A recent link we tweeted was clicked on by 214 people in 23 countries - the most (after the UK) being from the US.
When it comes to spreading your influence on Twitter, you don't just want followers but followers with followers. These 50 accounts averaged 999 followers each, but that gives the wrong impression: all but seven (86%) had less than 1,000 followers. Just a few accounts with up to 12,000 followers upped the average: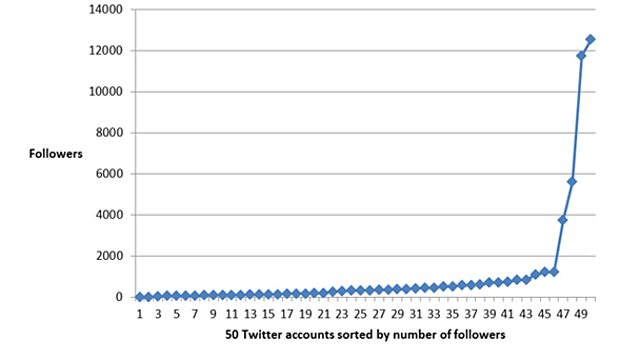 On the whole, then, we are reaching private accounts rather than large institutional or celeb accounts with huge followings. But when you look at these 50 contacts (retweets or favouriting of our tweets) they are reaching a potential 50,000 other followers' Twitter accounts. 
Intriguingly, although incidentally, my sample revealed a difference between the Twitter activity of men and women - with women noticeably more active: 40% more tweets than the men and 18% more followers. Of course that might just mean the women had been on Twitter for longer.
A quick search on this subject took me to an interesting study from a couple of years ago, based on a sample of 200,000 users, which also found a gender difference: Dharmesh Shah, writing on a social media marketing blog, found that: "men have an average of 643 followers on Twitter whereas women have 1,717" and that "men have Tweeted an average of 698 times - women 1,542". Those are even bigger differences than in my sample. Shah looked at how long his sample had been on Twitter and found that men had on average registered a little earlier than women, so that wasn't the cause of the difference.
I confidently expect we'll reach the meaningless milestone of 10,000 followers by the end of September. But of course if you retweet this we might be able to crack open the champagne even sooner.