Our office at White City in West London was built on the site of the stadium used for the 1908 London Olympics. Someone told me today that when the foundations of the present buildings were dug, they came across the old Olympic swimming pool filled in with earth.
The Olympic connection is recorded on the wall of the BBC Broadcast Centre next door (below). And it was that connection that got us all out of the office this afternoon as the Olympic Torch paid a visit.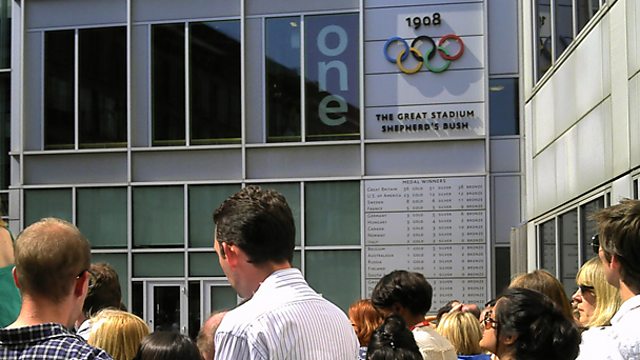 Bruce Forsyth, definitely up for the photo-op, was on hand to receive the flame. From a few feet back in the crowd, all I could see was this kind of thing: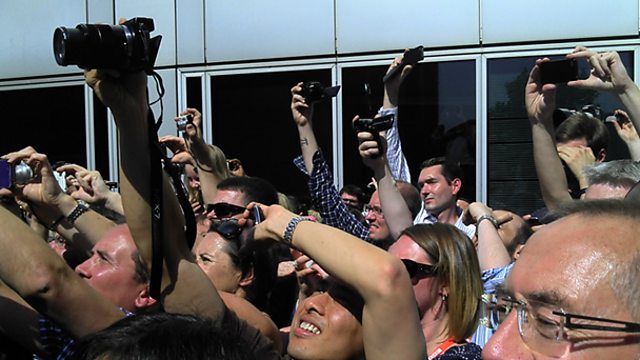 But my colleague Tom McShane did much better: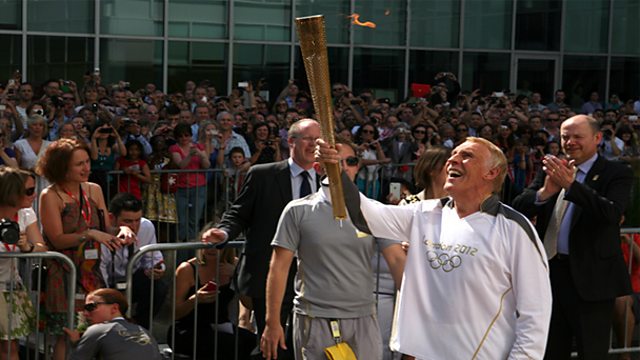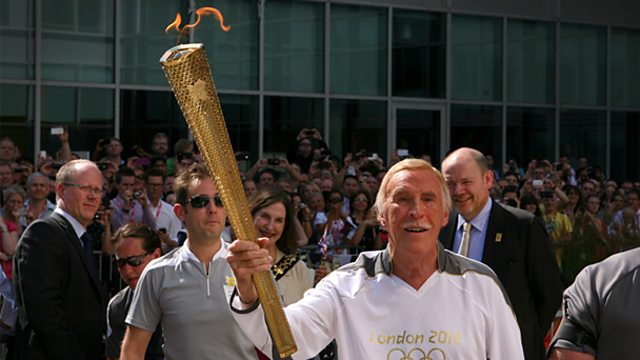 Tom even managed to get Bruce flanked by, among others, the next Director General, George Entwistle (left), and the current Director General, Mark Thompson (right).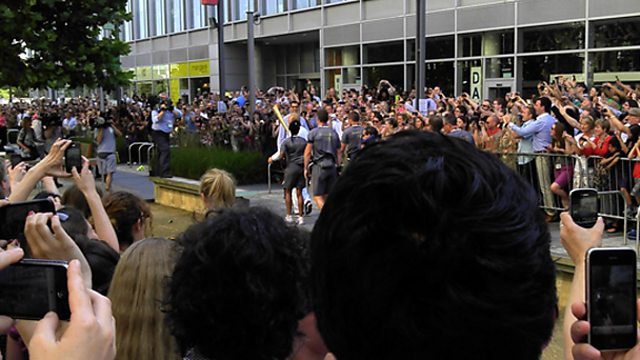 Soon Brucie disappeared between lines of cheering BBC staff and all there was left to do was see what you'd got: your own little bit of Olympic stardust, or just the backs of a lot of heads.