As controversial immigration from Central Europe concentrates the minds of politicians and journalists alike, the BBC's regional investigative strand Inside Out took an alternative approach to shed light on a local source of tension, around the Roma community in Sheffield: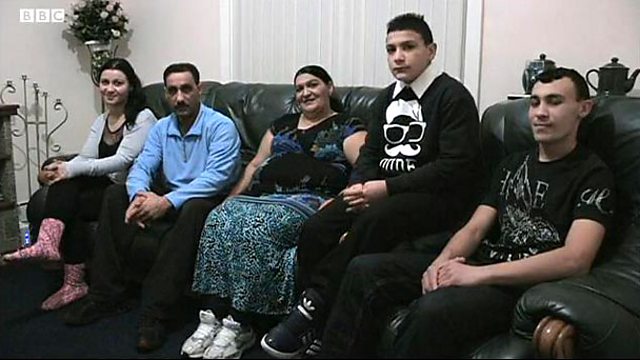 When we thought about doing a piece about Page Hall area of Sheffield we knew it wasn't going to be easy. Sheffield MP and former home secretary David Blunkett had
caused a storm
in November by warning that there could be an "explosion" in the area because of tensions between the local population and Roma people who have settled there over the past few years - mainly from Slovakia.
We wanted to try to get behind the headlines to find out what's really going on, but we were also mindful of the political heat, rather than light, which has surrounded the debate because of the lifting of restrictions from 1 January on Romanian and Bulgarian citizens travelling to other EU countries to work.
Producer Sam Wichelow had previously done a piece from Boston in Lincolnshire with poet Benjamin Zephaniah looking at the tensions which have arisen there due to an influx of migrant workers from countries like Poland, Lithuania and Portugal. We felt Benjamin's background, as a son of immigrant parents himself, and his thoughtful approach to the subject would make him an ideal person to explore the issues. He has a charming, laid-back way of talking to people which belies a determination to get to the truth.
What proved very difficult was getting anyone - and I mean anyone - to speak to us. This small neighbourhood had been put under the media spotlight after Blunkett's comments and when our team spoke to residents they were suffering from serious media fatigue.
In some cases there was downright hostility to our crew - perhaps understandably as people felt their way of life was being picked over by press and broadcast media literally from all over the world. Our producer found that people were happy to speak to him on a one-to-one basis but disappeared as soon as there was talk of a camera being switched on.
The Pokuta family (above), Roma people from Slovakia, were brave enough to let us into their home and tell us their story, but they remain concerned about other members of their community disapproving of their decision.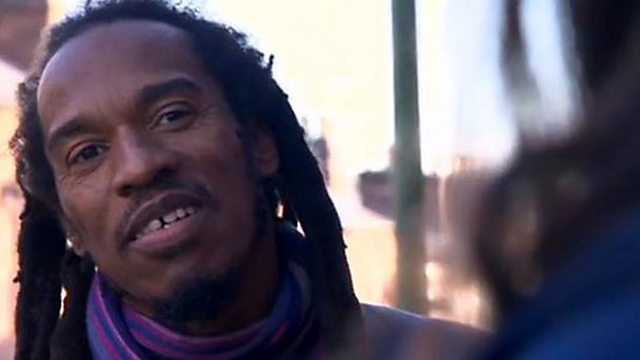 They were not the only people feeling apprehensive. Blunkett was very angry about the way - in his view - his words had been twisted by some sections of the press. He took a bit of persuading to take part in the programme but lengthy discussions with the producer, and I suspect the fact that Zephaniah was involved, convinced him.
In some ways we felt that the fact that Benjamin is not a journalist allowed him to ask incisive questions without Blunkett immediately feeling he had to be on the defensive. That didn't mean he wasn't direct. This is what Benjamin asked about Blunkett's infamous "explosion" comments: "You've been an MP in this area for 26 years and you've encountered the media all the time throughout your career. Don't you think you should have chosen your words better?"
In the end a lot of the problems seemed to come down to different people - white British, British Asian or Roma - struggling to understand the way each other functions. Local residents seemed to have genuine complaints about litter and noise. For example, it is Roma custom to gather in large groups outside. For the other residents of Page Hall this could be seen as intimidating. There are moves afoot to try to increase understanding - and maybe create a space for Roma people to gather - but it's going to be a while before everyone feels happy with their neighbours.
As Zephaniah said, "As a British-born child of immigrant parents, I have to laugh when I hear my mother complaining about the number of Eastern European people there are in the country now. I find this urge to gently remind her that it wasn't so long ago when people were saying the same thing about her."
This report by Inside Out Yorkshire and Lincolnshire was first broadcast on BBC One on 6 January. Watch it again on BBC iPlayer or on the programme website.
Reporting skills: Regional TV video journalist
Getting interviewees to open up