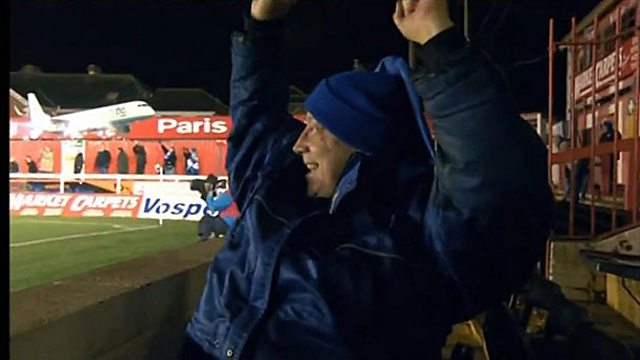 BBC Look North film by Ian Bucknell
Journalism is the business of telling stories. Sometimes, though, the meaning of the story can get lost in the telling. The audience can end up asking what the purpose of the story was or disregarding the content because it is too complex to understand. As a journalist, if this is the case we have failed. We want each story to have an impact.
In recent weeks the College of Journalism has been visiting BBC newsrooms across the English regions to discuss what works and what doesn't when it comes to reporting. The sessions have been a chance to take time out of the day job to share ideas and reflect on what we do every day, and how sometimes it is good to look at things from a different angle.
Pressures on time and resources are two of the reasons put forward at these sessions to explain why it's tempting to follow the same formula in TV news pieces. The question is: does breaking with routine always need to gobble up time? 
Think about your writing. BBC special correspondent Allan Little says any sentence longer than 16 words is too long. Less is invariably more when it comes to scripting to pictures. Let the pictures breathe and don't forget the importance of sound.
Think about the words you use. It is agreed that simple language is best, but make good use of all the words in the language. If something is hot, would it have more impact to use a word that we don't use every day, like 'scalding'?
Then there is anaphora. You might never have heard of it but you will probably have used it. Speech-makers such as Barak Obama and Tony Blair use it to good effect, and it even features in a Queen song, One Vision. It is the repetition of a word or phrase at the start of successive clauses. Winston Churchill famously used it in his speech of 4 June1940: "We shall fight them on the beaches, we shall fight them on the landing grounds, we shall fight in the fields and in the streets"... and so it goes on.
And don't forget about 'three': the magic number of television. Grouping words and phrases into threes can have a very powerful effect and helps with the pace of a piece.
As a reminder, it can help to think of your favourite book, TV series or film and ask yourself why you like it. Is it the characters, the detail, the structure or the element of jeopardy that keep you reading, watching and wanting more? Although TV pieces are much shorter, we can employ all of this in our news reports. Make the viewer care about the piece and you have made an impact.
Remember TV is about teamwork, so you are not alone. Brainstorm among your colleagues to come up with different treatments and identify contributors that the viewers don't see very often.
Of course we can't do all of this in every piece - or use some of the other gadgets like GoPro filming and time-lapse that can also occasionally add a little bit of fairy dust.
But if we try to think about just a few of these things when we are filming and scripting, our packages will be less likely to fall into the trap of a formulaic piece which viewers feel they have seen and heard so many times before.
Take a look at these three video packages from BBC regional journalists Alison Freeman, Cathy Killick and Ian Bucknell to see how good storytelling skills can cut through.