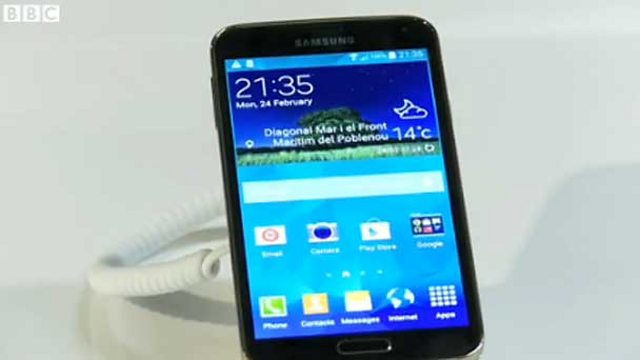 For the past couple of years my main role at the
College of Journalism
has been to train hundreds of journalists and others in how to get the best out of their
smartphones
. Used properly, what they carry in their pocket can be a very efficient tool for gathering material in the field - be it a photo, some video or an audio recording.
Dozens of apps can help a journalist to work more efficiently on their smartphone. For 'smartphone', though, read 'the iPhone', as the training has almost entirely been on Apple's iOS devices.
Back in 2011 when I was developing the course with my fellow trainer Sam Upton, we tried out what was then a very high-end Android, the HTC Desire. It didn't take us long to conclude that if this was among the best on offer then it wasn't good enough to be used for reporting on so many levels: the quality of the recordings was markedly poorer, the range of apps was much smaller, and there were fewer accessories.
That position has now changed, to the point that I'm considering opening up training to Android owners - albeit with some reservations.
Phones running versions of Android are undoubtedly winning the battle of the operating systems: their share of UK smartphone users in February 2014 was 53.5%, with iOS on 30% and Microsoft and Blackberry on 7.2% and 6.6% respectively (source: comScore MobiLens, UK three-month average ending February 2014, smartphone users aged 13 and over).
It remains the case though that, while most people are using Android, iOS dominates in newsrooms. Organisations from the Guardian to RTE to the BBC are training their journalists to use an iPhone for news. The recently launched London Live TV station also chose it in preference to Android.
Only a handful of news organisations have gone the other way: Radio Free Europe and Radio Liberty say iPhones are "not always practical to deploy" where their reporters operate.
One of the pioneers of iPhone reporting is Neal Augenstein of WTOP in Washington DC. He's been using an iPhone in his job since early 2010 and is such an established figure in the field that a US museum dedicated to the history of news (yes, it is called The Newseum) that it took one of his old iPhones as an exhibit. As a regular reader of his blog I was somewhat surprised by his latest post: "New Samsung S5 sounds better than iPhone." Surely he of all people wouldn't be turning to the dark side?
Neal had been given pre-launch access to one of the highest of high-end Androids - Samsung's flagship Galaxy S5 (above) - and had recorded a compare-and-contrast with the iPhone 5. Have a listen to the two and judge for yourself.
I actually share Neal's opinion: the Samsung does sound better, being noticeably richer and warmer in tone than the iPhone. Whether someone listening while driving in their car, or at home with the children playing in the background, would appreciate the difference is another matter entirely. (They would notice, though, if a recording is done on a phone line and not using a smartphone.)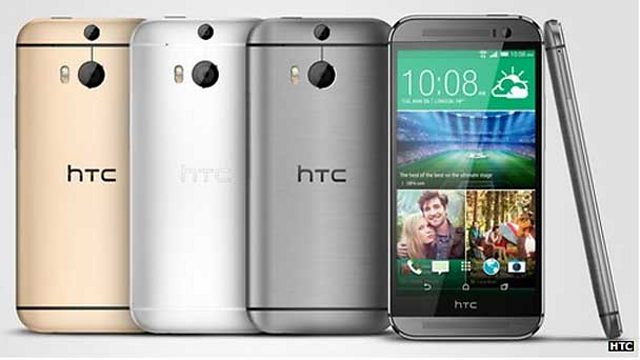 HTC
Another recent big-hitter entering the smartphone market is the M8 from HTC. This
compare-and-contrast
with the iPhone 5s shows it is holding its own when it comes to images too. 
Given how much Android phones have caught up with, and in some cases surpassed, iOS, what is holding me back from embracing the cuddly droid whole-heartedly? For the simpler journalistic tasks - taking a photo, recording audio, shooting some video - not very much at all, to be honest. Many Androids are more than up to the job. But it's when you want to move beyond that to anything deeper and more complex such as mixing audio or video on the device that Android continues to fall short.
The fragmentation of Android has consequences for journalists wanting to use their phones. Whereas iOS 7 is currently running on 87% of all iPhones and iPads, the picture is almost diametrically opposite for Android. The most-used version is on barely a third of devices, with three other versions on at least 10%. This causes headaches for developers looking to build apps for Android; it can cost two to three times as much, with so much extra work needed to ensure the app works on many different types of phone.
This is from the perspective of a developer whose app was installed on 300 different Androids with inevitable complications. In contrast, he was certain that if his app worked on an iPhone 4 running iOS 7 then it would work on an iPhone 5s too. Broadly, then, this leads to fewer high-quality apps for Android and no guarantee that if you find one it will work on your particular model.
The proliferation of devices has implications in terms of accessories too. I train BBC journalists in how to use an iPhone just on its own, because that's the one thing they'll always have on them. I also show just some of the huge range of gadgets and gizmos which can make it into an even better device. But there's no guarantee which, if any, they'll have with them when they need it. Many of these accessories have been designed specifically for the two sizes of iPhone: 4 and 4s, 5 and 5s. A few have been made for the two sizes of iPad too. Compare that to just one manufacturer, Samsung, which has 33 different touch-screen devices in the UK market.
That's not to mention versions that have been recently sold but are no longer available. Factor in the range of dimensions of devices from their rivals on Android, such as Sony, HTC, Huawei, LG, Motorola etc - each with the microphone socket, charging port or a crucial button in a slightly different place - and it quickly becomes apparent why there are fewer casings, lenses and microphones to buy to make an Android even better.
This position will never change because there'll always be many manufacturers making various types of phone. But I don't want to be entirely negative about Android. The build quality and specifications of some devices is now as good as the iPhone, often for a fraction of the price. It also remains true that it's less the actual tool you use than the quality of the stories you cover that matters. But I remain to be convinced that Android devices are wholly ready to supplant the iPhone as the in-depth reporting tool of choice for journalists.
Filming and recording