As you shiver beside a frosty sports field trying to scribble details of every pass with frozen fingers, you could be forgiven for thinking that the only ethics involved in sports journalism are medical. Compared to the travails of news journalism, sports journalism seems on the surface to be fairly benign, yet to the uninitiated it is an ethical minefield.
Most sports journalists will have worked in local or regional journalism early in their career. To win the hearts and minds of a local audience, a sports reporter often has to take a 'good news' approach with their writing, as critical stances are often not well received. But that one-sidedness can haunt a reporter as their career progresses to the national level.
The BBC's chief football writer, Phil McNulty, who once reported from a Merseyside newsroom that was a stone's throw from both Anfield and Goodison Park, refuses to ever reveal his team allegiance: "When you are covering something that has an element of tribalism or partisanship, such as football, it is vitally important to remain impartial and show neutrality as much as it is when you are a news reporter.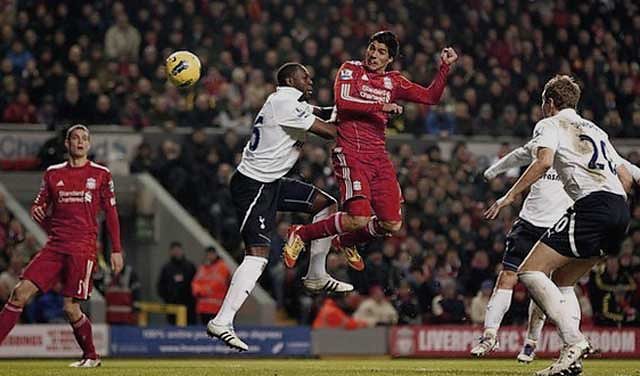 "You have to be seen to be even-handed and neutral, even though inevitably many feel you are not because of their own particular allegiances. I have been accused of supporting almost every club in the Premier League."
One of my BA journalism (NCTJ) students, Will Atkins, who has been shadowing former BBC London cricket correspondent Kevin Hands, said: "I have to keep telling myself to keep as fair and balanced as I can when on air. It is difficult at times - I did punch the air a few times when Middlesex got promoted on the last day of the 2011 season."
Journalists can rub shoulders with the world's leading players and managers. But can that relationship ever be more than workmanlike? Phil McNulty again: "I have remained friends with some close contacts - and the day has not yet arrived when I have to write something or ask a question that will test that friendship - but increasingly it is now a case of having a purely business and professional relationship with contacts and I am very comfortable with that."
Sports journalists have access to the best vantage points when covering events. But what do you do if you are also offered seats for your days off? What about travel, meals, hotels? Even if you firmly believe the freebies aren't actually influencing your stories, you risk creating a perception of a conflict of interest in the public's eye. This is why some reporters donate any perks to charity.
"The answer to this is a simple one - don't. If a freebie is offered in exchange for more favourable coverage or any attempt to promote a product then it is best not to accept. A refusal will not necessarily offend."
Football took something of a back seat during 2012 London Olympics, as did the usual fayre of able-bodied men dominating the sports headlines. It was the turn of women such as Jessica Ennis and Victoria Pendleton, and paralympians such as David Weir and Ellie Simmonds, to capture the nation's attention and admiration. It felt very different: we celebrated female athleticism and were on the edge of our seats witnessing paralympian prowess. So why is coverage so limited to certain sports; to male stars and to the able-bodied?
Celia Brackenridge OBE, a Brunel sports professor and one-time football commentator, said: "There is now an all-parliamentary group on women and sport - so things have improved... and the women's football was fantastic (I saw three games). I think the general view was that this was the 'women's games' - a bit of an illusion of course but certainly better than before."
One answer might be to recruit and promote more disabled and female journalists. Readers of the Press Gazette voted for their top 50 sports journalists of 2012. Only two were woman. John Toner, a freelance sports writer in his second year of our NCTJ-accredited BA, said: "The sexualisation of female sports stars in mainstream media is deeply troubling. Type in 'sexy female athletes' into Google and you will get a torrent of pieces.
"Xenophobia in the tabloids is another concern. The treatment of Fabio Capello while he was employed as England manager was a disgrace; constant references to his nationality and the fact that his English was not perfect were hugely undermining to his authority."
Of course the very nature of live sports coverage presents ethical challenges. In Cheltenham Festival week, and as excitement builds to the Grand National on 6 April, producers and editors have been planning how best to surmount the hurdles of injury or even death being broadcast and streamed online.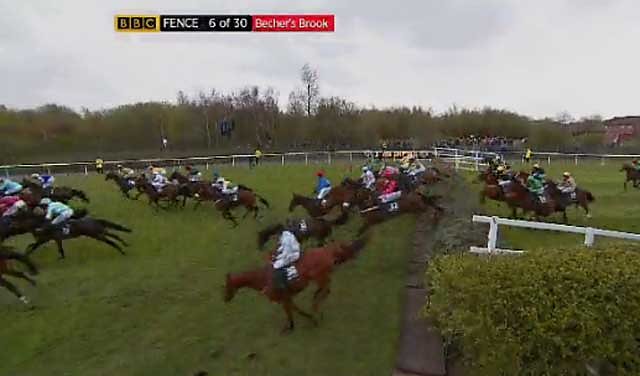 Last year the National faced fresh controversy after two horses died despite the introduction of new safety measures. Millions of viewers saw previous Cheltenham winner Synchronised fall at Becher's Brook (pictured). The horse was later put down. The second victim of the infamous fence, which has claimed more lives than any other in the iconic race, was According to Pete, which was put down after suffering severe injuries. BBC Editorial Guidelines state: "We should avoid showing replays of the incident until the extent of the injury is known and close-up shots should be used with discretion… If the injury occurs to an animal - for example, a race horse - we should show wide angles where possible and avoid unnecessary replays of the incident."
How do producers and editors determine what's 'unnecessary'? My Brunel journalism colleague Jacquie Hughes was a BBC TV commissioning editor and worked on the 2010 edition of the Editorial Guidelines for the BBC Trust: "The guidelines around coverage of upsetting events in live broadcast are clear, and even give specific examples of sporting injuries and accidents. There is a clear editorial duty to observe them in full." But what about replays in news bulletins afterwards?
She adds: "What is in place for the actual event can get forgotten, or diluted when covered in other, non-live output. Each subsequent item may be fine on its own, but the cumulative effect of repeat broadcast can be distressing, and defeat the principle in place around the original."
Of course there are those rare events that even the most skilled and ethical sports journalist can't prepare for. Fortunately the BBC Editorial Guidelines have those covered too: "If a streaker interrupts a sporting event or other outside broadcast, we should normally only show wide angles and when editorially justified."