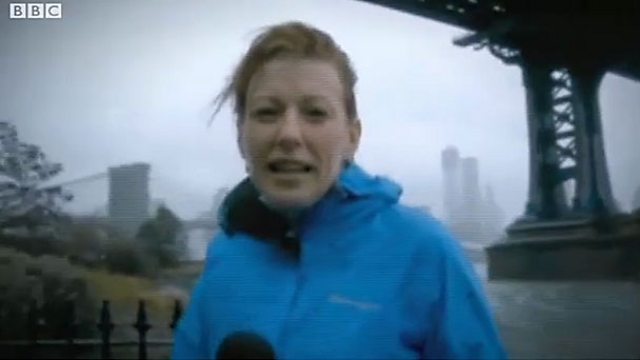 It was with some trepidation that I prepared for my first question-and-answer session on Twitter. As a social media novice, I had no idea what to expect.
The topic was what it is like to report during a hurricane or other major news events. Twitter strikes me as being immediate, irreverent and intimate all at once - so what would people ask? Or, even worse, would anyone ask anything at all?
And if there were actual questions from the audience how would I reply; how revealing did I wish to be about myself? You'll be fine, Glenn Anderson (the BBC's North America social media producer) assured me, and it'll boost your following. As my following was a fairly feeble 1,200 to begin with, this seemed like the promise of riches indeed.
At the appointed hour Glenn and I got on the phone to one another and I fired up my laptop and iPhone. Glenn had a batch of questions which had already come in, mostly via Google+ (note to self, find out what on earth this is). To my relief the questions were interesting, insightful and eminently answerable.
How do you prepare yourself emotionally to report on tragic stories such as the Newtown shootings, Hurricane Sandy (pictured) or Haiti was the first - and I was off.
I found sticking to 140 characters constraining. Glenn explained the grammar of continuing a tweet on to another post, but that seemed rather inelegant so I tried to avoid it. Scrolling down my Twitter feed, I saw the questions and felt touched by the level of audience engagement on display.
"How does it feel when you're reporting on a hurricane?"; "What do you worry about?"; "What's your ethical line when reporting on a big story?"; "Do you get a thrill out of it?" All excellent questions. Then one that made Glenn and I laugh: "Who did you piss off to get assigned to a hurricane?" Taking care not to reply in the vernacular, I explained that all reporters want to cover the big stories.
Then came a slightly awkward one: "How do you manage work life balance since you and your husband both work in the news industry?" How did this questioner know that? Did I have time to check in with hubby before answering? No! Eek! However, since this has been an all-consuming topic since the first of my three children was born, answering was easy enough.
Laura answers: "An ongoing project! Wish I had the ultimate answer, though key is to have reliable child care and understanding spouse."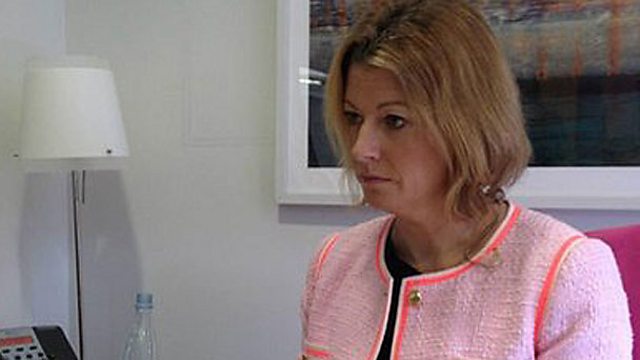 Then another tricky one: "Love your jacket, is it JCrew?" (JCrew being a high-street fashion store in the US). Oops - must take care not to endorse a brand. So I dodged that one by thanking the questioner and saying that would be telling.
The next thing I knew the hour had flown by and Glen said it was time to stop. I had felt the same sense of adrenaline as during live broadcasting and immediately rushed to check my Twitter following. Glen was right, I'd gained an extra 77 precious followers.