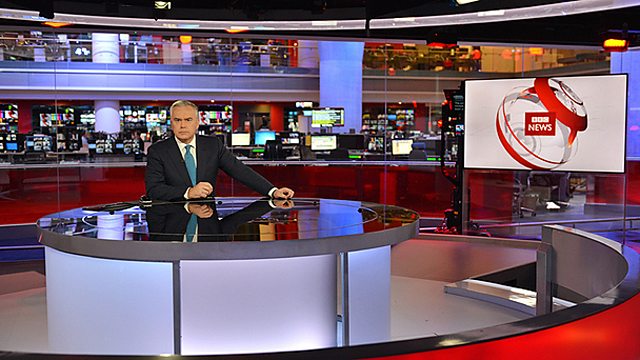 BBC News studio with Huw Edwards
When the
BBC College of Journalism website
was first launched it was designed for and aimed at a purely internal BBC audience.
The College wanted to support its programme of formal training by encouraging some of the best journalists in the newsroom to share their knowledge and experience with as many colleagues as possible. So we asked BBC News's finest to make short films or write pieces that gave other BBC journalists key insights into how they did their journalism - in order to help their peers improve their work and skillset.
It soon became obvious that the quality of the content on the site, from journalists like Allan Little, Evan Davies and Nick Robinson, deserved a wider audience. So while the editorial focus remained clearly on BBC journalism and how our journalists did their jobs, we opened the site up first to a UK audience, then to an international one.
Until today, international readers needed to subscribe to the site to gain full access to all the material on it. But we have now decided to remove that paywall, making the site freely available to anyone around the world without charge - for a trial period of at least 12 months.
Now all you have to do is click on the site to access the huge library of content we have built up: from using social media and verifying user-generated content to how to write for the web, how to package for TV, how to interview and how to work safely.
There are sections on how the UK legal system works, on reporting the great religions of the world and sports journalism.
The website remains a site about how the BBC does its journalism – so, crucially, very senior editors explain what BBC journalism's core values of independence, accuracy, accountability, impartiality and public interest mean to them in their daily work. We have even made public our newsroom style guide for the first time.
When you explore College of Journalism site you will also find our sister sites within the BBC Academy - the Colleges of Production and Technology. There you'll find out more about how the BBC uses and develops its technology, or how to break into drama or make Dr Who.
At the heart of all these sites is the BBC's public service ethos. We aren't trying to tell anyone what to do - rather to explain what we do and how we do it, so that, should you choose, you can learn from some of the best in the world in the journalism business.
That's why for some time we have been building up smaller sites in the 27 other languages in which the BBC broadcasts. We have already launched 11. Four more will be published in July: in French (for Africa), Hindi, Indonesian and Turkish. These sites are more specifically designed with the BBC's public purpose in mind: to help journalism and journalists in parts of the world where the media face different challenges to those we face in the UK.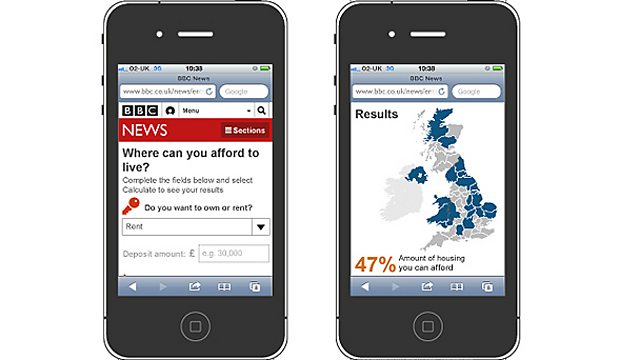 Innovation in news on mobile
We will of course continue to develop the site with new content designed to share our knowledge and experience of the digital, mobile and social world that is disrupting traditional journalistic practice so dramatically.
Whatever stage you are at in your journalism career - whether a student, in your first job, well into your career, a community journalist or local blogger, or just interested in journalism - there is always more to learn as the digital future rapidly becomes the digital present.
So I hope you find this site relevant, practical and useful, wherever you are in the world, and that it will help you in your journalistic endeavours. Follow us on Twitter, 'like' us on Facebook - or let me know what you think, or what you would like to find out more about, by commenting below.
In the meantime, enjoy the site.