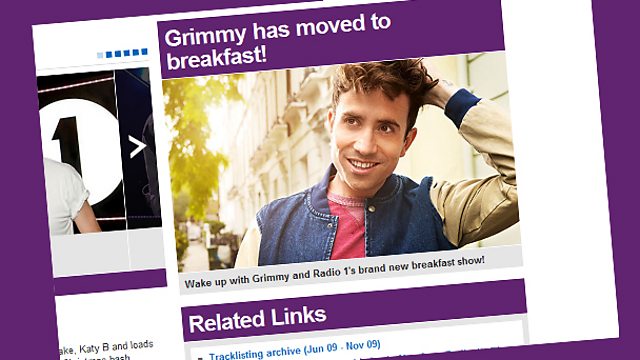 It's radio but not as we know it - at least for those of us who didn't grow up with the digital generation.
Chris Moyles left the Radio 1 Breakfast Show after eight and-a-half years last week and, in addition to his standard reach of 7.5 million (as measured by RAJAR), social media extended his audience to millions more. The programme's most popular Facebook post was viewed by 1.27 million people; 900,000 accessed the programme via Red Button (on their TV or streamed on their smart phone, laptop or tablet).
And there were more than 200,000 texts to the programme in the final two days.  
Finally, #ByeChrisMoylesShow spent much of Friday as the world's number-one Twitter trend, only occasionally slipping behind #SongsIlistentowhenI'msad.
Had Lord Reith (1889-1971) been born a hundred years later, his mission would surely have been to "inform, educate, entertain and engage".
So how is Radio 1 going to build on Moyles' social media successes?
"There's an expectation with our audience that they can interact with celebrities. Twitter completely exploded that notion," says Andy Worrell who, as Radio 1's executive producer of daytime programmes, this week oversees the Breakfast Show's transition from Moyles to Nick Grimshaw.
"Where Nick will differ from Chris, in fact, is he'll be much more interactive with his listeners. We want the audience to be the co-host."
Andy Puleston, interactive editor at Radio 1 and 1Xtra, visualises the new strategy in the margin of a notebook. "So, I draw a pyramid with a dot on top," he shows me. "That illustrates Chris' relationship with his audience. Now I draw a circle with a dot in the middle. That dot's Nick Grimshaw - in the centre of his audience and drawing them closer using social media."
At 38, Moyles pre-dates the social media revolution. Nobody doubts how swiftly he adopted new technology, but he presided over a large on-air team of studio-based co-contributors (the top of the pyramid) with his audience as the wider base of Puleston's pyramid.
Ten years younger, Grimshaw is a digital native. "Constantly on his phone," according to colleagues, he grew up with Facebook and Twitter.
And it's no secret that Radio 1 wants to attract younger listeners.
"Smartphones, if they can afford them, are the most important thing in the lives of our target 15- to 24-year-old audience," says Worrell. "Chris was brilliant at driving a mass following on social platforms, but Nick's brief is to make it a two-way conversation.
"His tone is more inclusive than Chris, which will be reflected in the way he interacts on social media as well."
There's seemingly no limit to how the station can maximise its presence across social media platforms. Puleston is particularly enthusiastic about the potential of 'digital shout-outs' in which listeners have a chance to see their Twitter ID in the hands of their favourite pop star. 
"The fan culture and social networking go hand in hand," he says. "Say, Harry Styles of One Direction is a studio guest one morning. Thousands of listeners contact us via Twitter. We print their IDs on paper and photograph Harry holding them up. That image is posted on Facebook and Twitter. If you're one of the lucky ones whose name is in that photograph, the kudos in your own social network community is phenomenal - and Radio 1 did that for you."
The change to the Breakfast Show is another part of Radio 1's attempt to meet some robust challenges laid down by the BBC Trust. Essentially, it needs to ensure fulfilment of its obligations as a youth broadcaster. But doing so is increasingly difficult in an age where remaining young is the MO of a lot of thirtysomethings.
The interactive team is developing a 'rewards' culture at Radio 1 where audiences which engage and contribute to shows get something back each time they move closer to the dot in the centre of the Grimshaw diagram. The digital shout-out is the most basic reward, but having your favourite pop star follow you on Twitter or meeting them face-to-face via video chat are powerful mechanics with which to reward audiences.
While younger listeners keenly buy into new rules of engagement, it could be that pushing the envelope in social media has the natural effect of bringing in the youth while the older listeners, baffled or simply less open to suggestion, quietly drift away.
Thanks to Ariel, the BBC's in-house magazine, with whose kind permission this (edited) post is used.