In the competitive world of 24-hour news, the pressure to 'go live' from wherever a story breaks has never been more intense.
Until recently, getting live pictures from the field was a costly and labour-intensive business. It required large satellite newsgathering vehicles with a crew of engineers to lock their dishes onto the broadcast satellites hovering more than 20,000 miles above the earth and uplink the video back to the newsroom.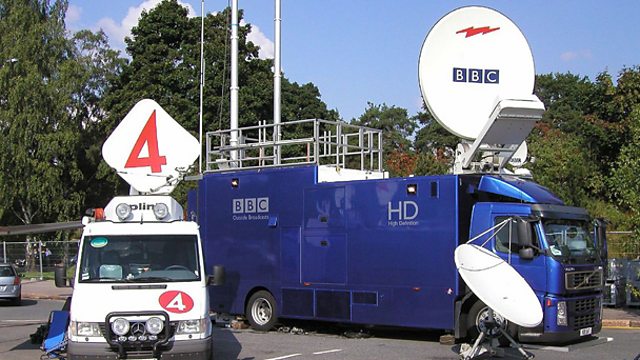 Satellite trucks
Smaller 
'Flyaway'
 kits are a more portable option, but even these weigh dozens of kilos. And renting satellite space can cost hundreds of pounds per minute.
Broadcasters still use large vehicles for major events and outside broadcasts, but news organisations are increasingly looking to cheaper video-over-IP systems that allow journalists to go live wherever there's a wifi or even a 3G phone connection.
Companies like Streambox, Quicklink, Livestream and LiveU aim to replace SNG vans with – as the advert for one firm puts it – "your own satellite television truck in a backpack".
These solutions are aimed at the professional broadcast market, but a Swedish technology company, Bambuser is putting live video streaming into the hands of anyone with a laptop or even just a smartphone.
During last year's Arab Spring, protestors in Egypt began to use Bambuser to broadcast their demonstrations live around the world via the web.
The Egyptian authorities responded by blocking the site in an attempt to silence the voices of dissent from Tahrir Square. Governments in Bahrain and Syria followed suit, but internet activists quickly devised ways of bypassing the electronic blockades.
"During the Arab Spring we contacted activists and bloggers and asked them how we could help," Bambuser's executive chairman, Hans Eriksson, told me from Stockholm.
"The answer we got back from almost everyone was 'can you help us with distribution?'"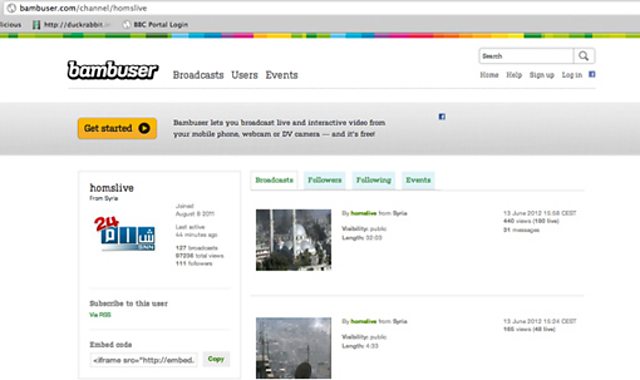 Bambuser screenshots
Bambuser has now responded by
partnering the Associated Press news agency
to make its live streams available to newsrooms around the world, after verification checks have been carried out, via the
AP Direct
video service.
Bambuser has created an incentive for citizen journalists to stream compelling and newsworthy content on its platform by offering its premium service free of charge to selected users.
Hans Eriksson says a commitment to freedom of speech is central to the company's philosophy. But the agreement between Bambuser and AP is also paying dividends for activists and broadcasters alike.
This week the Homslive stream, showing the heavy shelling of the Syrian city of Homs, was broadcast by the BBC, Al Jazeera, Sky News and CNN, among others.
Apart from a name – Abo Mohamad Ibraahim – Eriksson says he knows nothing about the person providing the feed.
"The way we're working is that we're having a dialogue with people inside Syria who are aggregating live video content and have their own news network called SNN," he explains.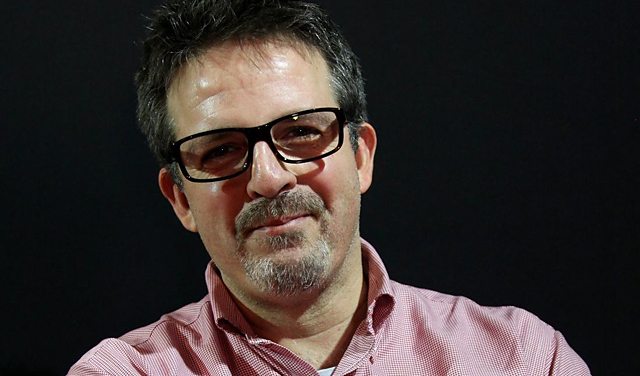 Hans Eriksson, Bambuser
"We don't know the real names of the activists we're talking to on a daily basis, and we don't really want to know anything about individual users either for security reasons." 
The widespread use by major international broadcasters of the Homslive feed appears to mark a significant moment in the evolution of citizen newsgathering.
As well as emailing photographs, conducting interviews via Skype and uploading pre-recorded footage onto YouTube, activists are now able to become live broadcasters in their own right.
"What we're going to see more and more is that the broadcaster is going to be the man in the street taking the video," Hans Eriksson believes.
"The important thing for news companies is going to be finding a way of creating a direct dialogue with those people in the street rather than relying on being fed with breaking news content by news agencies." 
"I also believe that individual news organisations will integrate this technology into their own apps in order to get not just text and photos from viewers and readers who are at the scene of a breaking story but also live video as well."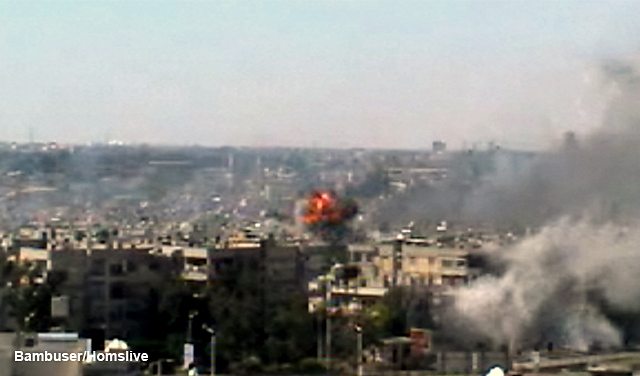 Screenshot from Homslive via Bambuser
As I have written before, this evolving relationship raises important questions about whether media organisations owe a duty of care to the citizen newsgatherers who are supplying them with content.
Hans Eriksson says it's an issue he's extremely mindful of.
"The first thing we try to tell people every time is that security is number-one," he told me.
"We've seen quite a number of people broadcasting live from Homs during terrible situations where mortars have been falling like rain, and we tell them to try and take cover somewhere.
"What we've learned is that they're so determined to get the footage out that they're prepared to risk their lives for it.
"I think it would be unfair to shut them down because it's their own free will. The only thing we can do is to help them distribute the content, because we know that is so incredibly important to them.
"Our friends in Syria really appreciate that the world is getting to see what's happening live, unedited and as it happens."