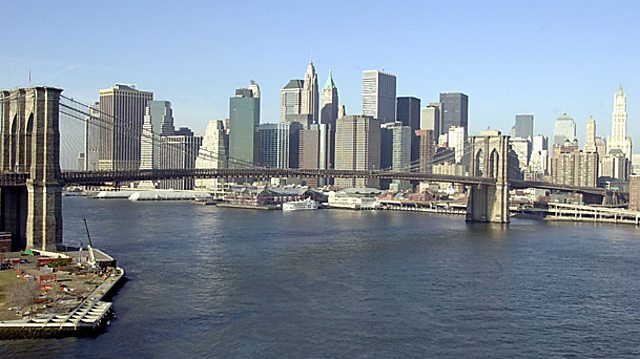 In the eight years since the BBC took its first tentative steps along the social media superhighway, so much has changed but plenty has remained the same.
The founding of the UGC Hub in the spring of 2005 was met by blank stares and scepticism from many quarters, from people who were more used to getting their newsgathering from 'trained' or 'professional' journalists working either for the BBC or other traditional and trusted institutions such as Reuters and Associated Press.
Now the Hub is one of the most significant newsgathering teams the BBC has. It sits in the heart of the BBC's gleaming new newsroom - known colloquially, but perhaps not yet affectionately, as NBH (New Broadcasting House) - the building that is now home to the BBC's national and international news operation.
The BBC now has not only a social media editor but a social news editor whose job it is to ensure that the best of our journalism finds its way on to the social web - where more and more of our audience spend more and more of their time.
We are, of course, not the only fusty old institution to have embraced this brave new world and broken down the walls of Fortress Journalism from within. Reuters, AP, the Wall Street Journal, the New York Times and many, many more have appointed social media editors and have built highly effective social news operations.
Social media skills have become an essential tool for all journalists as well as their organisations - so much so that one senior BBC editor has warned would-be job applicants that she wouldn't consider giving them a contract if they didn't know how to use Twitter.
Social media has therefore certainly changed the way we work - and the way we use it is constantly changing, too. You only need to look at the continuing controversy over what appeared on Twitter through the Boston bombing story this week to see that.
The first shouts in the BBC newsroom in London pretty much every time a story breaks are now just as likely to be 'What has UGC got?' as they are 'What are the wires saying?'
Our audiences - readers, viewers, listeners - are spending more time on social media sharing and engaging with their friends and, hopefully, with our content, too. They can tell us what they know as well as what they think and like.
It's a constantly evolving world; one in which we are all desperately adapting, trying to keep up with the latest developments and trends. We don't always get it right - but what's exciting about journalism right now is that the social media deniers have all but disappeared and we are spending most of our time working out how best to engage with our audiences.
That's why we have teamed up with the New York Times and the Knight Foundation to run #smsnyc on Saturday. It will be a global event bringing together social media editors from India, Australia, the UK, Germany, Austria, France and of course right across the USA, to share, discuss and learn from each other about what works and what doesn't in this new environment.
#SMSNYC follows on from #bbcsms almost two years ago when social media evangelists from national and international media organisations gathered in a hot and sweaty auditorium in west London to discuss and seek answers to some of the most complex issues that social media was posing mainstream media at that time.
This time we are in the rather more glamorous surroundings of the New York Times building in the middle of the Big Apple. But I hope that it will provide a similar opportunity to share and learn from each other - as I said, we don't always get it right and those mistakes are often as creative and influential as the times when we succeed.
This blog will provide full coverage of the proceedings of the day. We won't be live-streaming the event but Mahaya will curate a live Twitter stream (check back here for link). And we will provide full reports from each of the sessions as soon as possible after the event. 
So social media has dramatically changed much of how we go about our business. But has it changed what we do? I'm not so sure.
Journalism remains at its core about narrative, analysis and context - even if we are seeking different ways of telling stories. Our underlying journalistic values of accuracy, impartiality, independence and objectivity remain - and in this new world are perhaps more important now than ever before.
As part of the Social Media Summit #smsnyc in New York on Saturday, you can access this website for free from outside the UK by clicking on the link in the main promo box on our homepage and using the login and password provided.
Citizen journalism meets old-style investigation in Madagascar #smsnyc