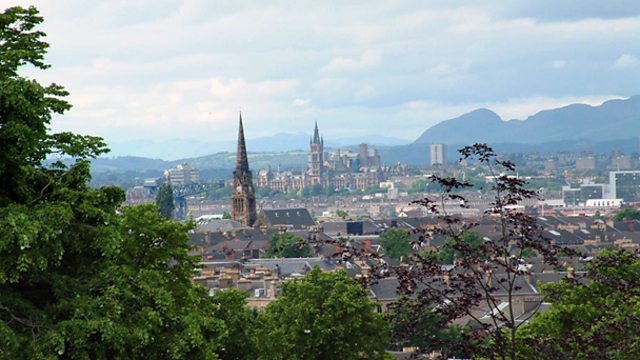 Glasgow skyline
Some of the figures and claims around the Scottish independence referendum are difficult to decipher - and sometimes flat-out contradictory. Would individuals be £1,400 worse off or £1,000 better off in the event of a 'yes' vote?
According to the BBC
, those are the respective views of the Treasury and the Scottish Government.
So what other numbers are relevant to the debate? We've pulled together our top seven key figures in the run up to the vote on 18 September.
The size of Scotland's population in relation to the whole of the UK. That's 5.3 million people. But it covers nearly a third of the total area of the UK, with an area of 78,000 sq km.
One year, three months and 15 days
The number of extra days that a 65-year-old woman can expect to live for on average in the UK compared to a woman in Scotland. For a man it's one year, two months and five days.
This means the value of a pension is lower in Scotland too. The lifetime value of a pension in Scotland for a 65-year-old female entitled to £160 a week is £162,000, on average. For a male it's £142,000. The equivalent in the UK is £152,000 for a male and £173,000 for a female. (£160 a week will be the standard amount from April 2016.)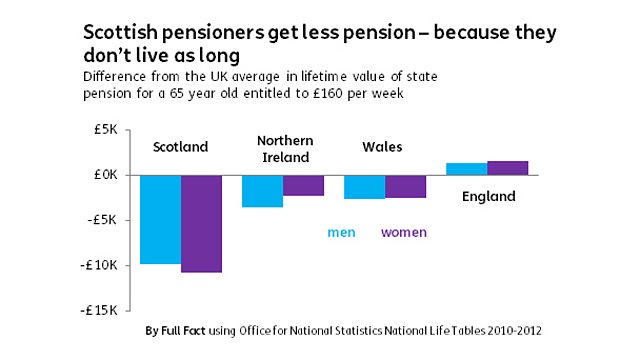 The average amount of public spending per year in Scotland over the past five years. This represents 9.3% of total UK spending and includes spending by central government, local authorities and public corporations - and a share of UK-wide spending in areas like defence.
The average amount of tax collected per year in Scotland over the past five years, including a geographical share of the UK's oil and gas revenues. This represents about 9.5% of total UK tax revenue - a proportion which reduces to 8.2% if you include only taxes generated on dry land.
The average change in oil and gas revenues each year since 2002, according to the Office for Budget Responsibility. In contrast, income tax receipts go up or down by an average of just 5% each year.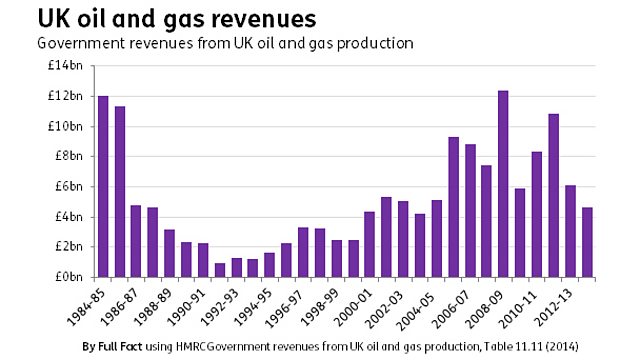 Future revenues will depend on continued changes to the price of oil and gas as well as how much gets extracted, how much companies choose to invest in the area, and the costs associated with expanding production (such as finding more oil).
The size of assets held by Scottish banks (worth £1,900bn in 2011) compared to Scottish GDP. This is if you count banks as 'Scottish' if they either mainly operate in Scotland or have their headquarters there. That method doesn't apply to entire groups - for example, NatWest wasn't counted as Scottish even though its parent company, RBS group, is headquartered in Edinburgh. For the UK as a whole, banking assets were £7,100bn in 2011, just under five times as large as GDP.
The finance and insurance sector's contribution to the onshore economy in 2011, a fall from a high of 10% in 2009. The UK equivalent was 8.7% in 2011. It was Scotland's fifth-largest onshore sector (so excluding North Sea oil and gas) in 2011.
And here's a final number which anyone covering the referendum might want to have to hand: 1707 - the year of the Act of Union, leading to the creation of the United Kingdom of Great Britain on 1 May of that year.
Full Fact is an independent UK fact-checking organisation. It offers a series of guides on the key issues being debated in the run up to the Scottish independence referendum, and in the coming weeks will be producing short summaries of the major claims, for journalists. Please email Phoebe Arnold if you would like a copy.