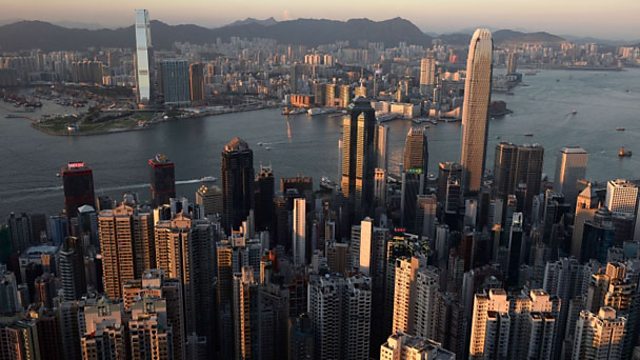 "Your tongue can be your castle, your tongue can bring the devil." It's an ancient Asian proverb with renewed relevance in an ever more complex media world where impartiality in language is at a premium.
How do you achieve balance in your writing when you are dealing with stories about ethnic tensions? How should you treat 'taboo' terms which some may no longer view as taboo?
Social media throws up a whole new set of linguistic challenges. For instance, should you write your hashtag in the formal language or the one used by a region? Which one will be viewed as impartial - and which will attract the attention you want?
Just a few of the issues that will concentrate minds later this week at a two-day conference (15 and 16 November) in Hong Kong, organised by the BBC College of Journalism, along with the BBC Chinese Service and the Hong Kong Baptist University.
Of course journalists have always faced a struggle to find the right words, fully understand them and use them in the right way - one wrongly used term can kill the impartiality of an entire story.
As Jonathan Baker, the BBC's head of newsgathering and keynote speaker at the conference, points out: "Just saying that our language must be impartial is one thing, actually doing it is quite another.
"It requires knowledge of the meaning of words, but, more than that, we need to understand their capacity to carry implied meanings - whether words are loaded or pejorative. Is a word or phrase, either on its own or in the context, suggesting an opinion, a prejudice, the hidden pursuit of an agenda?"
Titled 'Independent Journalism: Language and Impartiality', the Hong Kong event will invite expert panellists and audiences to examine specific, current challenges around objectivity for both the Chinese and English languages, and hopefully share practical solutions.
For instance, a hands-on interactive session with the College of Journalism's senior international trainer Susan Fearn will look at the language of news reporting - and, critically, how to develop an 'impartiality antenna' when choosing your words.
Our aim is to create space for local media organisations, journalists and students to get together to share best practice and become more aware of linguistics pitfalls, especially in the language of social media. Representatives from the industry, including Radio Television Hong Kong and scholars from key institutions in China, Hong Kong and Macau, will also be sharing their experiences.
As social media has grown in China, it has - like everywhere else in the world - had an impact on the way journalists write. Hong Kong experts speaking at the conference, including Bruce Lui, will shed light on language development in the context of the remarkably successful 'Chinese Twitter'. Weibo has promoted a flowering in the imaginative use of language and dialect in China, as many journalists and ordinary people no longer only write in the official or formal Mandarin.
Raymond Li, former head of the BBC Chinese Service and currently visiting lecturer at Hong Kong Baptist University, will share the wealth of knowledge that the Chinese Service has amassed while covering sensitive stories, including around ethnic unrest, corruption cases, party politics and stories related to sex.
Raymond expects the conference to give us "an invaluable opportunity to take stock of the language of impartiality in the multimedia age".
It will also mark the BBC Academy's first live-streaming in Chinese. Conference content will be live-streamed on the Academy's Simplified and Traditional Chinese websites.
Sessions will also be streamed on the BBC Chinese News website and the Hong Kong Baptist University website in Mandarin, Cantonese and English.
The venue is Hong Kong Baptist University, Kowloon, Hong Kong.
All streamed content is free.
Access the College of Journalism's free language sites
BBC values: impartiality