"Well, that was very nice to hear from Big Ben but we would like to hear the news… we'll bring it to you just as soon as we can." Cue a trail for From Our Own Correspondent…
What followed the famous 'bongs' on Radio 4 at 6pm on Saturday 4 January was an eight-minute technical breakdown for which the BBC apologised but which left announcer Arlene Fleming with an 'unprecedented' amount of airtime to fill. Experience, a cool head, a little forethought - and a handy Radio Times for back-up - saw her through as the minutes ticked away: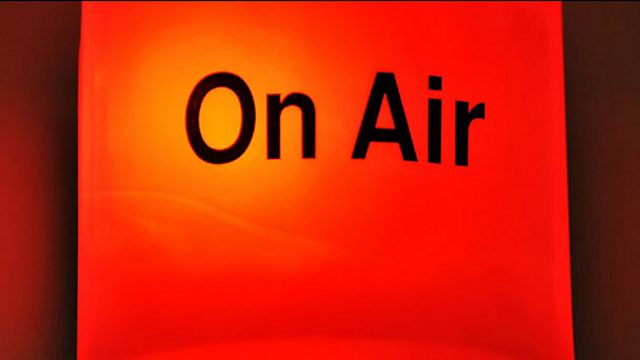 One of the major roles of a
BBC Radio 4
announcer is to sound calm, informative and friendly on air. It has been said that the announcer is like a swan gliding on the water: a picture of control and calmness while underneath there's some hard paddling going on that no-one can see.
This is very true, especially since the introduction of self-operated studios. We have a great deal of responsibility: keeping the network running smoothly and to time, scripting, playing in programmes, liaising with studios, reading the weather/the shipping forecast and playing trails.
Of course while all of this is happening we are always aware that it is our responsibility to pick up the pieces when things go wrong on air. Machines can fail, lines go down, presenters come out of programmes too early or too late, plus human error - people will always make mistakes. It's live broadcasting - we all do our best to prevent these situations, but when they occur how do you react?
On Saturday 4January I probably had the longest breakdown I've had to deal with across my time as an announcer for both radio and television. After a very busy junction with live inserts, I went to the Six O'Clock News, where Big Ben played as usual but then no newsreader was heard.
I takes you by surprise; you have to take a few moments to check the desk output. Have you put the right fader up; have you got the right studio; is it something you have done; and can rectify it quickly? You need to inform the listeners, apologise for the unscheduled break and sound calm. Then you have to get to the bottom of the problem and help get everything running back on air and to time again.
So what's the next step in a live breakdown? The first thing to do is to go to your pre-recorded breakdown package. As a speech network, we cannot simply put on music to fill any unscheduled silences. This package lasts about three minutes and includes trails and information on Radio 4, plus apologies for the problems occurring. This is the first port of call.
As this was one of our flagship programmes, we wanted to give the news that Saturday every opportunity to get back on air. So while the breakdown package was on it bought me time to phone and try to find out what the problem was.
In these situations I suppose experience has shown me not to do anything too quickly - take a moment, a couple of breaths before you speak, and think of the next move. Even if you haven't got a clue what is going on, sound reassuring and as calm as you can.
When I first started in live radio I used to have a few stock sayings that I had prepared earlier in case of a breakdown scenario. I would have them printed at the side of my desk; easy to pick up if required. Now I usually take in some written trails to read out, a copy of the Radio Times, a written weather forecast, and I have pre-recorded trails of various lengths ready to play should I need them.
Eight minutes to fill was unprecedented. But it's worth remembering that listeners can be quite forgiving as long as you keep them informed - keep your cool, engage with them and sound professional. It's an adrenaline-driven and often fearful situation to be in. We all do the best we can in these situations and you never know how they are going to pan out.
You can give yourself some peace of mind though if you have some back-up material in the studio with you and have previously given some thought to what might be useful in a breakdown scenario. Finally, speaking from experience, if it doesn't go so well it's pointless to beat yourself up about it. Think how it could be handled differently next time and learn from that.