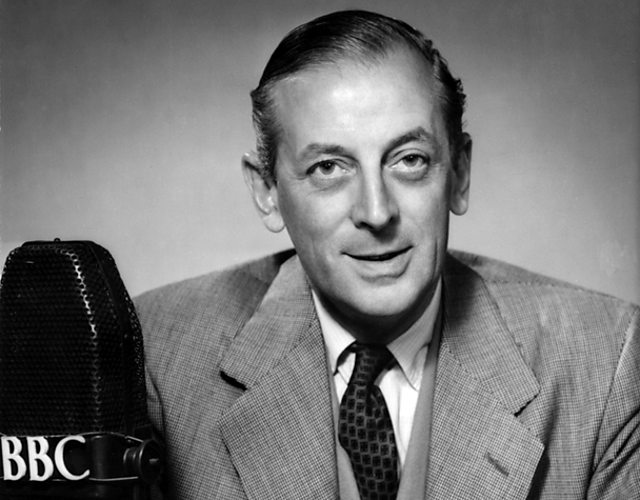 Alistair Cooke in 1955
As part of the Fulbright Awards Programme which offers scholarships for academic work at US universities, the Alistair Cooke-Fulbright Award is a chance for British journalists to deepen their professional skills by taking time out to study.
Penny Egan, executive director of the US-UK Fulbright Commission, provides the following background on the Alistair Cooke Award:
The Fulbright Commission funds an annual award in memory of Alistair Cooke that gives promising journalists a chance to study journalism at masters level. British candidates choose and apply to US university departments of their choice directly and independently. The award provides funds to cover tuition fees and a stipend of up to $50,000 for the first year of a master's degree.
The award was launched in 2005 at the British Embassy in Washington, where a press release stated: "For over 60 years, Alistair Cooke spoke to both our nations, explaining the one to the other and reaching across the common divide. It seems appropriate and entirely in the spirit of the Fulbright Programme to remember him in this way and to continue that intellectual dialogue between nations. We are delighted that we have the full support of the Cooke family and the US and UK governments for this new award."
Alumni of the programme include:
Toby Young, journalist and free school advocate
Ed Conway, economics editor, Sky News
Archie Bland, senior writer and until recently deputy editor of the Independent newspaper (youngest deputy editor ever!).
Competition for places in the academic year 2014-15 began on 15 August 2013.