UPDATE iOS 6 is launched today. Here's a sample of reactions to it and the iPhone 5: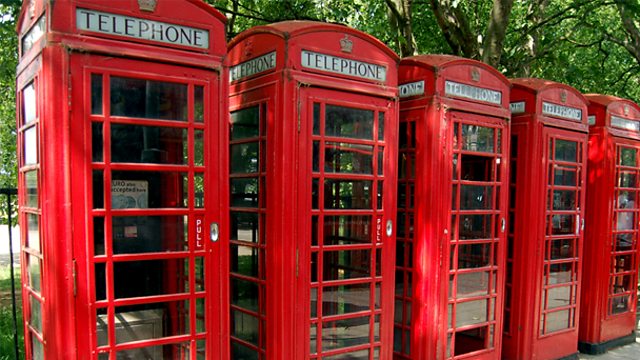 Real telephones
In a
previous post
 I wrote about the iPhone 5's hardware and how it will affect journalists wanting to use it for reporting. Here I'll look at its software.
This post was updated on 28 September and 2 October (additions in italics):
Under the hood, as I gather Apple staff are fond of saying, is the new operating system iOS 6. It's pre-installed but can be downloaded to the iPhone 4S, 4 and 3GS from 19 September. A word of warning: you might want to wait a few days before trying to get hold of it as there have been long delays and some problems when a new iOS has been made available in the past. And remember to back your phone up first, just in case.  
iOS 6 isn't as new as the new iPhone. It first saw the light of day back in June at Apple's conference for developers. Among the 200 changes and tweaks which are part of iOS 6, some will be useful for journalists.
Email remains a mainstay for most journalists and a new feature will help them sort the signal from the noise by marking certain contacts or colleagues 'VIP'. Those emails will be put into a separate inbox.
To set a contact as a VIP, tap on their name in Mail. That will bring up the Sender page. From there, tap on 'Add to VIP'. You can then read your VIP mails by going to the VIP area under All Inboxes in the Mail option.
Adding a photo or video to a draft email has got a little bit easier too in iOS 6. Tap and hold on a blank area in the email until the cut-and-paste menu appears. Then tap on the right arrow until you see 'Insert Photo or Video'. You will then see your Camera Roll and Photostream, allowing you to select the media you'd like to attach to the email.
One final change with emails: instead of ending with the same signature regardless of the account you're sending from, you can now have a different message for each email account you have on your phone. To edit the signature for each email account, navigate to Settings > Mail, Contacts, Calendars, and scroll down to Signature. Tap on Signature and then on Per Account, and add the personalised signature you want for each account.
There's also a new way of putting photos and videos into an email, which is a simple yet effective way of sending content gathered in the field.
Keeping in contact is clearly crucial, but so, sometimes, is the ability to work or even sleep without too many interruptions. Turning the phone off is one option; a new one in iOS 6 is 'Do not disturb'. When activated, either ad-hoc or according to a schedule, DND silences calls and alerts so there are no lights or sounds even though the phone remains on.
Here's the clever bit: if the newsroom or a contact REALLY needs to get hold of a journalist, either certain numbers can be pre-set NOT to be included in DND or several phone calls from the same number in a three-minute period will override DND's settings. (It's hard to imagine a newsroom abusing this, clearly…)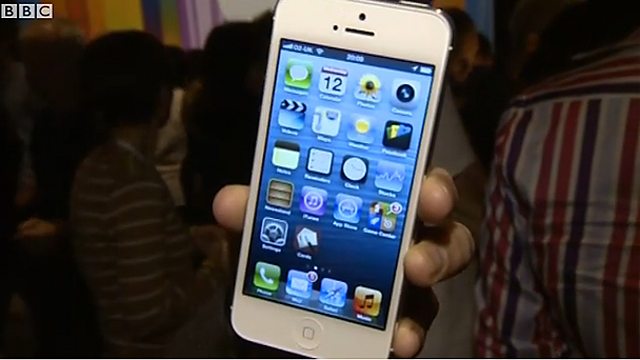 Similar to DND is a new 'Privacy' option which lets you quickly see which app is requesting what information and disable it if and when required, which might be useful in hostile environments.
You'll also find 'Location services' are now in the 'Privacy' section. One thing worth considering here is turning OFF targeted ads: Go to Settings > General > About, then flick down to Advertising. Tap and then slide on 'Limit Ad Tracking'. Now you can keep marketers from bombarding you with targeted ads on your iOS device.
Two additional functions connected to phone calls (and believe it or not, the iPhone can make and receive calls) is the ability to respond to a call with a text message or set up a call-back reminder. Replying to a call with a text is certainly an advance for Apple, although it is a feature I was using on my trusty (now rusty) Nokia N95 back in 2007 - a phone one colleague still swears by, rather than at. 
Maps in iOS 6 have been completely overhauled. In a move symbolic of the wider struggle for tech supremacy, Apple has dumped Google Maps in favour of its own version, based on maps supplied by TomTom. Apple Maps includes turn-by-turn spoken directions, a 3D view and traffic information. So, not content with replacing your calculator, diary, contacts book and so on, the new iPhone may mean the standalone sat nav is not long for this world.
These additions are all well and good but losing Google Maps means the loss of a function I thought useful for journalists: Google Street View, which isn't part of Apple Maps. Street View gives a ground-level view of streets and enables a journalist to use the iPhone to see an area before getting there. This means they can take a screengrab (simultaneously press once the 'on/off' button at the top and the home button towards the bottom in the middle) which could be shared with colleagues or a camera crew via email to say 'this is the house we need to meet outside'.
This function will remain for anyone who chooses not to upgrade to iOS 6, and it's thought likely that Google will put a maps app in the app store soon.
There's been a lot of criticism of Apple Maps - and compared to Google Maps they are noticeably worse, especially outside the US, as this blog has documented.
Even Apple's boss, Tim Cook, has now apologised for Maps in iOS 6.
There are a number of options for solid, reliable maps in iOS 6, such as accessing Google Maps via your browser. To do this, open up Safari and go to https://maps.google.com/. At the bottom of the screen, tap the box with the forwarding arrow in it, and from the pop-up menu you get tap 'add to home screen'. Then choose a name (Google Maps, maybe) and then 'add'. This will add a shortcut to your phone to give quick access to Google Maps. You won't have the same functionality as the removed app, but it's the next best thing. You can do the same with both Nokia Maps, by doing the same process with https://m.maps.nokia.com, and Bing Maps: http://m.bing.com/maps.
Other iOS apps to consider include:
Waze - a user-generated maps service including traffic
Live Street Views OR Streetviewer - two apps which give you Street View. There's speculation that Google might add Street View to its mobile web app in the near future
NavFree - very detailed but very large file size of 1GB. Can be used offline without a data connection, so useful abroad
CityMapsToGo - similar offline access to maps worldwide
Outside - the official app of Ordnance Survey.  
Live video calls, through Apple's FaceTime system, are now possible over 3G, and not just over Wi-Fi as was previously the case. This gives journalists another option for 'going live' with just their iPhone before a TV truck reaches them.
Using FaceTime will eat up data and is also power-intensive, so be aware of those issues ahead of using FaceTime for broadcasts. The phone should be held horizontally, and the 'receiving' phone needs to be routed through to an output path so the FaceTime call can be put to air.
Facebook is being integrated into the iPhone in the way that Twitter was in iOS 5. As a result, a journalist will be able to post content from most apps directly to their Facebook page. However, a journalist can't post directly from within their iPhone to, say, their newspaper's Facebook page - only to their personal page.
There's also a quick way to post to Facebook - and tweet too. Swipe from the top of the screen downwards to bring up the Notification Centre, and you should see both 'tap to post' and 'tap to tweet'.
One advance that will be useful is the ability to post videos in HD quality – so long as the iPhone is able to record in HD in the first place (which some older models can't).  
If you have a 4S or a 5, you can use the new panorama option on the camera to take a wide view of the scene in front of you. Open up the Camera app, tap Options and toggle Panorama to ON. Hold the camera out horizontally, pointing at the left-most area you want to capture in a panorama. Slowly move the camera left-to-right, keeping the area you want to capture within the guide line strip and the phone will do the rest. This option WON'T give you a 360-degree panorama, for which there are numerous apps in the app store.
Photostream, which came with iOS 5, enabled a user to access their 1,000 most recent photos on any integrated iOS device. An improvement could have journalistic uses: photos in Photostream can be shared with third parties, so it'll now be possible for a journalist to upload a photo and get it to their newsroom colleagues almost instantly, even avoiding the need for it to be emailed.
Finally, there are a number of changes to Safari, Apple's pre-installed browser. (Other browsers are available, such as Opera which claims to use less data, while SkyFire enables flash-based videos to be viewed). In iOS 6, there'll be an offline reading list, letting you read articles without internet connectivity. And if you've really bought into Apple you'll now be able to start reading a page on your MacBook, instantly open it on your iPhone while on the train and later pick up where you left off on your iPad - without losing your place (although you may have lost several Apple devices in the process).
iOS 6 and the new iPhone are clearly major advances for Apple and will sell by the cartload. It's even claimed that sales of the new device will give a noticeable boost to the US economy.
What's less clear immediately is whether Apple has done enough to keep its nose ahead of the smartphone pack snapping at its heels. In 2007 the original iPhone changed the landscape of the phone market (as shown in this neat image). Now there's a sense that Apple is catching up with other smartphones which already had larger screens, faster connectivity etc. While it's undeniably an object of huge desire and expense, the feeling remains that this iteration of the iPhone moves smartphones forward by a step rather than a leap.
Perhaps that will come with the iPhone 6 - which you can bet Apple is already working on.
But it looks like most of this techy stuff will bypass the average consumer. When a US television show filmed reactions in the street to the new iPhone 5, people said they were impressed by its new size, brighter colours and slimmer build. Only later were they told that the phone they were looking at was the current iPhone, not the new one. My favourite is the man who brings out his own iPhone and compares it unfavourably with the 'new' one in his other hand.