After 17 days of Olympic-induced euphoria and goodwill, the afterglow has almost faded.
We are plunged back into a world of international debt crises, rail rows, right-to-die court cases, phone-hacking, Wikileak extraditions and Celebrity Big Brother.
Premier League football and the X Factor return on Saturday - displaying an entirely different set of values, role models and behaviour from those which were so applauded during the Olympics.
Back to reality? Not quite.
Thursday's Daily Telegraph still carries "A 12-page salute to Team GB's Olympic medallists", packed with pictures and profiles (and ads for their sponsors). Under the headline "HEROES", Sir Steve Redgrave warns his fellow-medallists that this will be a time of mixed emotions and difficult decisions as they return to the reality of day-to-day life.
For the media, too, there is a good deal to reflect on.
After all those celebratory headlines and feel-good photos and video reports, should they simply revert to business as usual, where good news is no news?
Or is is it possible that one of the Olympic legacies will be a kinder, gentler media culture?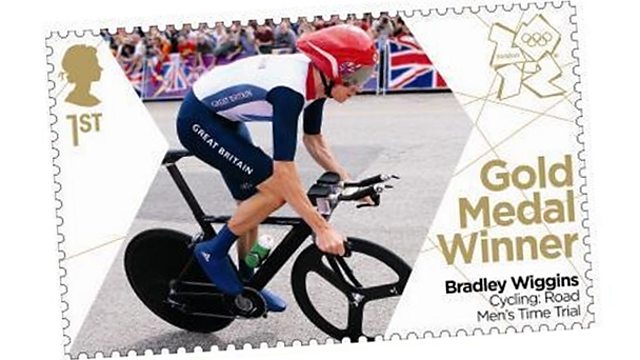 Allison Pearson in the Daily Telegraph summed up many people's withdrawal symptoms after London 2012: "God, it's been heaven. A tonic. Just what the doctor ordered. A holiday from pessimism, a vacation from celebrity vacuity. Walking through Stratford to the closing ceremony on Sunday, my family was carried along on a thermal current of happiness and pride."
How different from the media's usual theme tune - 'Accentuate the negative'. Many editors still take their cue from Lord Northcliffe who famously snarled: "News is what somebody somewhere wants to suppress; all the rest is advertising."
But does it have to be like that? 
In the past those who have suggested the media should publish more good news - notably the former newscaster Martyn Lewis - have been widely ridiculed.
But not entirely. Few remember that when Radio 5 Live started in 1994 it ran a programme called Now the Good News every Friday evening from 9pm to 10pm. "Nobody else does it," said network controller Jenny Abramsky in the Independent.
There are good reasons why the media shouldn't always look on the bright side of life.
Journalists must not be in thrall to the PR companies and political spin doctors whose stock in trade is to promote the good news and bury the bad. Celebrities and their agents increasingly demand control over questions and subject matter, and if some publications won't comply they'll go to another that will.
But that doesn't mean the negative story should always hold sway over the positive.
Fortunately, there was some genuinely good news this week to ease us down from the Olympic euphoria.
Adrian and Gillian Bayford, the couple who won £148m on the Euro Lottery (and celebrated with a Domino's pizza), were celebrated on most of the front pages and there seemed to be genuine delight for them. The following day, instead of uncovering a disgruntled family member who had missed out on a share of the fortune, the papers focused on Adrian's best friend who said he didn't want a penny of it - and wished him all the best.    
And there are more sporting heroics to look forward to with the Paralympics. Many of the papers are preparing to recreate the feel-good factor in the Olympic Park, with the Daily Mirror counting down on its masthead - "13 days to the Paralympics."
The torch relay route has been published and there'll be profiles of the likely medal winners. Channel 4, which won the TV rights from the BBC, will have wall-to-wall coverage on its network of channels and is promoting the Games with the slogan "Thanks for the warm-up."
Yet signs of negative coverage are creeping in. Under the headline "Paralympians pipped to video gold", the Times reports that some Paralympians were upset that a 'good luck' video they made in April, singing the Queen hit 'Don't stop me now', had had its thunder stolen. A version recorded at the weekend by Olympic gold medallists Sir Chris Hoy, Victoria Pendleton and Jessica Ennis has already been viewed 1 million times on YouTube.
On the bright side, the Royal Mail has had a change of heart and will now create stamps for all Team GB's gold medal winners at the Paralympics, saying it's "the right thing to do".