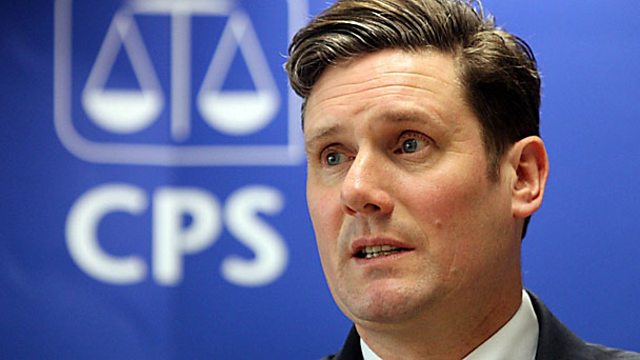 Should comments posted on social networking sites such as Twitter or Facebook be subject to the full force of the criminal law? Should bloggers be required to adhere to the same legal restrictions as journalists working in what has become known as the 'mainstream'?
One school of thought is quite straightforward: anyone posting on the web must be regarded as publishing their material to the world at large in the same way as a newspaper might in its online form.
However, that can conflict with the historic nature of the web as a vehicle for free speech transcending territorial boundaries and legal jurisdictions. Social networking is a relatively recent arrival on what, in most of the world, has traditionally been a largely lawless and unregulated scene - a tradition held dear by many.
In 2010, accountant Paul Chambers jokingly tweeted about wanting to blow his local airport "sky high" if it did not get services back to normal after being closed by snow.
Doncaster magistrates' court found him guilty of sending a "menacing electronic communication" and a subsequent appeal to the crown court upheld that verdict. In what has been described as a victory for common sense, the conviction was later quashed by the High Court.
Cases such as this evidently triggered some head-scratching by the Crown Prosecution Service whose decision it was to bring Mr Chambers to justice.
Late last year the director of public prosecutions, Keir Starmer (pictured) published interim guidelines intended to help police and prosecutors decide when a complaint arising from comments posted on the web should be taken to the courts and when it should not, and achieve some consistency in those decisions.
The guidelines make a distinction between credible threats of violence, targeted campaigns of harassment or breaches of court orders and comments that are merely offensive. As now, the former would be prosecuted under the relevant legislation, such as the Protection from Harassment Act, but the test for offensive comments would see the bar being raised quite high before the CPS would take action. Any such comment would need to be grossly offensive rather than just rude or shocking before prosecution is considered, even if the comment was distasteful or painful to the subject.
Launching the guidelines, the DPP said he was aiming to achieve a balance between upholding the criminal law and protecting free speech. He drew the attention of prosecutors to Article 10 of the European Convention on Human Rights which guarantees the right to freedom of expression - albeit within certain boundaries.
The DPP's guidelines are out for consultation until mid-March. Assuming they are adopted in a similar form, we are likely to see fewer misguided, heat-of-the-moment comments resulting in cases in the criminal courts.
However, there is nothing to stop an individual who feels they have been maligned online from bringing a civil action for libel. The New Zealand cricketer Chris Cairns and former Conservative party co-treasurer John Cruddas are two recent examples.
And it is not just users of Twitter, Facebook and similar that can fall foul of the law. The ever-increasing number of bloggers can also find themselves in the judicial firing line.
In his report on the culture, practices and ethics of the press, Lord Justice Leveson noted that blogs are entirely unregulated. He described enforcement of law or regulation as "problematic". Although not in his report, he warned in a recent speech in Australia of the dangers of "trial by Twitter" and "mob rule" on the web.
But is the tide turning? Facebook, Twitter and Google now have offices in Europe and so fall subject to EU laws, including court orders which were largely unenforceable when their only address was in California.
Last week the High Court ruled that Google must reveal the identity of an anonymous blogger in an action brought by a north London Rabbi. The Google-hosted blog contained allegations of sexual misconduct and, in what's likely to be seen as an indicator for future cases, the judge expressed the view that anyone making what appear to be defamatory comments should not be protected by the cloak of anonymity.
The QC who led the questioning at the Leveson Inquiry has gone further. In a speech in Singapore, Robert Jay suggested that ISPs should be treated as publishers and could be held liable for providing access to defamatory comments posted online.
However, all these measures can only deal with the aftermath of a grossly offensive or law-breaking comment; the damage may already have been done no matter how quickly the post is removed.
Maybe part of the answer lies in education. Should the responsible use of social media be part of the PHSE or Citizenship syllabuses followed by many school children?
It would not be an overnight solution but might influence the culture, practices and ethics of future generations of bloggers and tweeters.
Kevin Steele is a freelance media law trainer.
BBC journalists give advice on using social media.
Photograph: Lewis Whyld/PA Wire