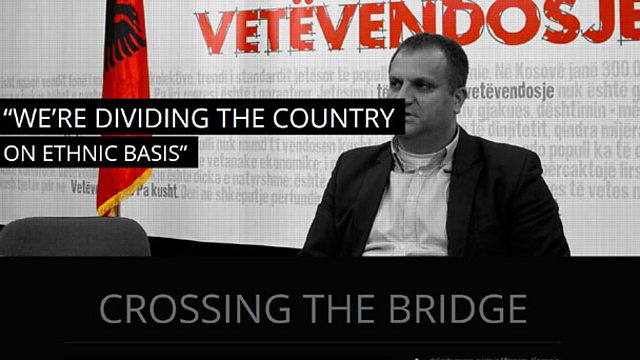 A "compelling" multimedia project documenting enduring ethnic tensions in Kosovo is the winner of the College of Journalism's 2013
Student Innovation Award
.
In the award's second year, the judging panel singled out Bournemouth University MA student Joshua Longmore's ambitious entry Crossing the Bridge from a shortlist of four.
Against the backdrop of this year's Brussels Agreement aimed at 'normalising' relations between ethnic Serbs and Albanians, Joshua spent two weeks in May recording original stories in a still divided Kosovo.
The 'Bridge' of the title is the northern Mitrovica Bridge - scene of many ethnic clashes between the two communities since the end of the Kosovo War in 1999 - which the film-maker crosses, undercover, to interview an Albanian-Serbian couple.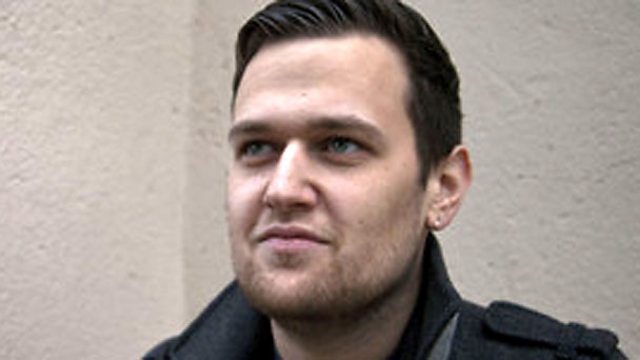 While video and an off-camera documentary style was the focus of much of his work, there's an audio feature on extreme regional politics, text and photography, combined in a stylish interactive website.
The judges (Jonathan Baker, head of the BBC College of Journalism, Olivia Solon, associate editor of Wired.co.uk at Conde Nast, and Philippa Thomas, the BBC News presenter and recently a Nieman Journalism Fellow at Harvard University) were impressed by the quality of all the shortlisted entries.
"In terms of imagination, energy - and of course innovation - they maintained the very high standard set by last year's inaugural award scheme. The four finalists were very different, and we judged them on the basis of these qualities as well as their editorial strength," Jonathan Baker said.
The runners-up were:
Daniel Easterman of Goldsmiths College, University of London, with an exploration of 'drone journalism'
Jason French, University of Winchester, with an original presentation of the UK's nuclear story
A team entry, also from Winchester and again from Jason French with collaborators Anja Elen Elkenes, Kate Drummond and Sam Ashton, based on interactive coverage of the Eastleigh by-election. 
Commending the winner, the judges felt that the multimedia elements of Crossing the Bridge came together in "a strong, comprehensive and atmospheric piece of story-telling".
"Everything about this project strikes me as crisp and compelling… A strong sense of atmosphere and location, some good design and excellent original content which demonstrates a high degree of multiskilling and innovation" were among other comments.
It's been a good week for Joshua who, having completed his MA in multimedia journalism in the summer, has just landed a job as a broadcast assistant with new local TV operator London Live.
He is "enormously proud" of winning the award for his first piece of independent foreign reporting: "It took many hard months of planning and execution, but was ultimately a privilege to carry out and complete.
"The most challenging aspect of the whole project was filming in northern Mitrovica, a volatile region. Travelling into the Serb-controlled north with a group of Albanians to interview an inter-ethnic couple was tricky to say the least."
More details on this year's shortlisted entries
Read about the first Student Innovation Award winner in 2012