Local councils and councillors were in the national spotlight this month when voters delivered some of the most dramatic local election results in recent years.
But what about business as usual? How do you go about covering and scrutinising local government year-round, to turn up the best stories? Two regional specialists offer advice: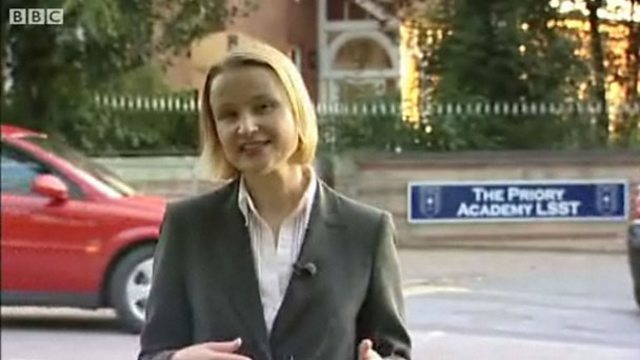 Personally, I think successful local government reporting can be distilled into a few rules, says Sharon Edwards.
 Make time to talk to people
Obvious, I know, but it's surprising how much this is ignored. If you give people the time and space to talk about themselves they will seize it. I've seen so many time-pressed reporters rush into a room, gather a few salient sound bites and rush off again to edit. It's not their fault but taking a little extra time to talk about what's happening in your interviewee's world can yield results.
A few weeks ago I interviewed a town council clerk about her authority's council tax levy. At the end I asked what was going on on her patch. She casually mentioned that several parish councils in Lincolnshire were about to run out of burial plots and may be forced to close their cemeteries.
Every reporter knows that they should be making and cultivating contacts and sources. Despite the treadmill of the shift system and the constant demand for stories, it is vital that this happens. It fosters familiarity and trust, and you never know where the next good story is coming from. We recently ran a story on how a Lincolnshire academy school was spending more than £30,000 sending a group of students to New York. How did we get it? A phone call from a source I speak to at least twice a week.
Social media is your friend
Use it to see what people are saying to each other and about each other; to find interviewees and case studies.
Trawl through the paperwork!
Local government is ruled by paperwork - agendas, reports, weekly lists of planning applications. These are a rich source of stories but of course time-consuming. I couldn't count the hours I spent, as a former newspaper reporter, trawling through past reports and committee minutes during a three-year investigation into Lincolnshire County Council. Those dusty old reports yielded several exclusives and the leader of the council eventually went to prison for interfering in a plan to build a new road - close to his own land.
Go to the meetings
Don't assume that you've got the gist of the story from the paperwork alone. If you can, make the effort to attend a meeting when something is discussed. It will give you an insight into the conflicts, tensions and compromises surrounding decisions.
Don't be afraid to question anything…
The biggest story I've broken over the past three years (pictured) related to a chain of academy schools in Lincolnshire. I was simply curious as to how they could afford facilities like a planetarium, a French education centre, an equestrian centre, a new science centre and sports facilities costing £6m.
I tried to find out what was behind these huge expenses - through school accounts, Freedom of Information requests (plus an appeal) and discussions with those connected with the school. When I'd finished I passed the information on to the parliamentary Public Account Committee, which asked for an investigation.
Auditors published a list of unchecked spending and even an allegation of possible fraud. The chief executive resigned and the police are now investigating. It wouldn't have happened if I'd ignored my instinct that something just wasn't fair.
…and don't take no for an answer
The Freedom of Information Act is one of the most powerful tools journalists have. Don't be afraid to appeal a refusal.
Paul Humphries, a Sheffield-based freelance journalist who has lectured in local government reporting, comments:
Covering councils has never been easy, but the job has become harder because many councils have opted for the 'leader/cabinet' form of local government that does away with the old committee system. Reporters turning up to 'cabinet' or full council are sometimes treated to discussions that can feel like they've already been scripted.
However, the job of picking up council stories remains the same: study those agendas of course, but also build close cross-party links with councillors and get briefed early on about what's in the pipeline. Don't forget to make friends with the 'troublemakers' out in the community who don't give the council an easy ride.
FOI requests can provide breakdowns on how council budgets are spent, including on foreign travel. Also delve into the Register of Interests every council has in which each councillor must detail their full-time jobs, which organisations they belong to, and what property and land they have a financial interest in. You may come up with some surprises.
And check out some of the useful hyperlocal websites around the country that are pretty much dedicated to scrutinising council business. This Hartlepool site, compiled by community-minded individuals, has been running for more than 10 years. Another is Tales From the Town Hall, which started life covering councils in South Yorkshire but has now spread its wings to include national stories.
Earlier this year the Daily Telegraph mounted an undercover investigation into corrupt councillors, across the country, who had been offering planning permission for backhanders. That's a pretty rare beast in national media terms.
But with more and more responsibility being handed to councils by central government, there is a growing responsibility on local and regional media to be a community's local government watchdog - with teeth. It can be done, and it has.
Exactly 40 years ago the architect John Poulson was prosecuted for corruption, involving 23 local authorities, in the biggest case of its kind in generations. Bradford Telegraph and Argus journalist Ray Fitzwalter was the first to investigate Poulson's misdealings, later moving to ITV's World in Action, taking the initially censored story story with him. The rest is a pretty significant piece of British political history.
Mine the data in the digits to find the scoops someone's trying to hide