This is what the BBC Academy office looked like last week (on a fact-finding mission with, from left, Jacky Hems, David Hayward, Mia Costello and Nicki Defago):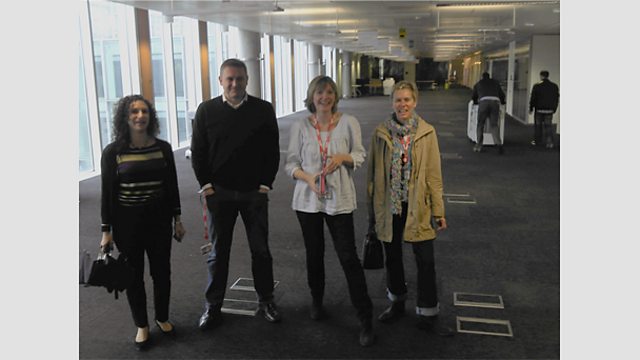 And this is what it looked like this morning: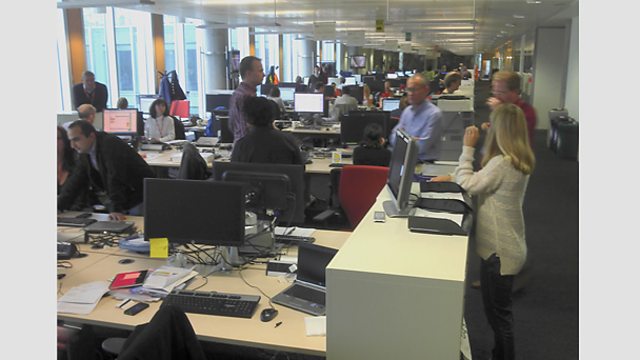 An awful lot of moving had happened over the weekend, masterminded by the unflappable Rob Smith.
The result is that where we used to work now looks like it has been done over by a particularly aggressive spy organisation searching unsuccessfully for a vital clue to save the world from certain destruction: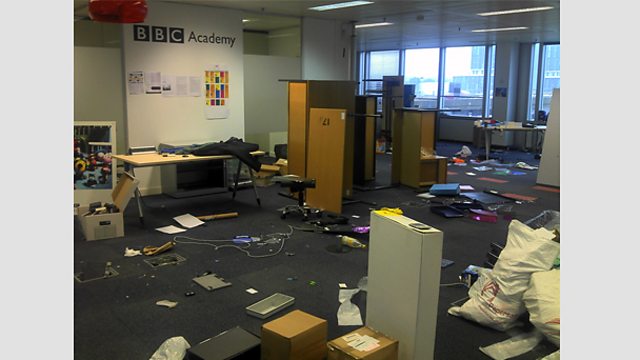 The move went so smoothly that by 10 o'clock on the first morning I felt like I'd always been here, gazing at the London traffic in the rain: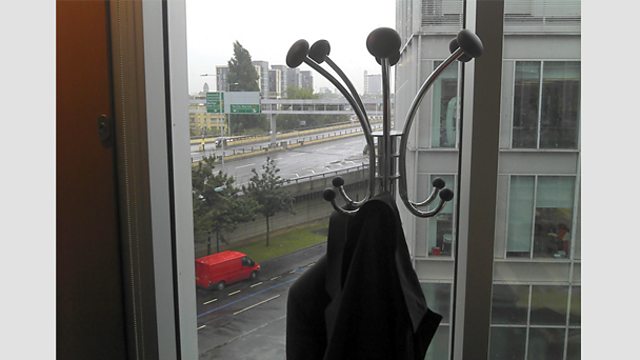 More interesting, for a moment at least, is the view inside the building, where you can enjoy feeling you are part of The Thick of It: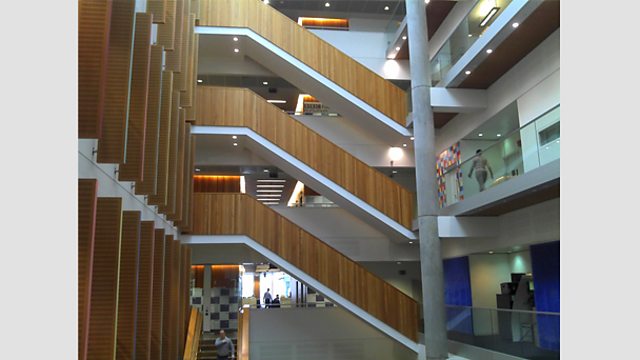 My only quibbles are to do with food and drink.
I was impressed to find a better class of coffee machine than I'd ever come across at the BBC - with real coffee beans. But it turns out it's not for everyone: post-production staff only. Do editors really need more caffeine than the rest of us?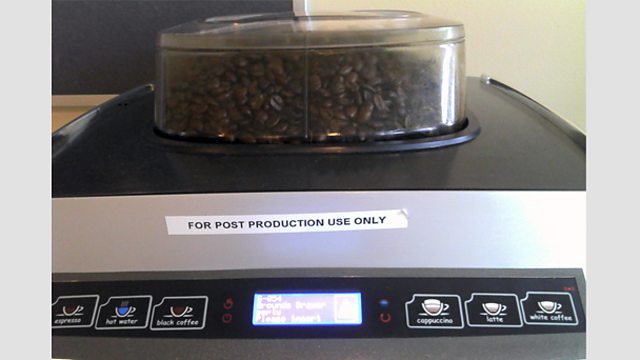 Finally, there's the new food policy, as explained in 'welcome' leaflets on our desks:
"Be aware that smelly foods and 'noisy to eat' foods may cause distraction."
I thoughtfully held back on the lettuce in my lunchtime salad, although I did sneak in a few anti-social croutons. I knew there wouldn't be a problem with sticky toffee pudding and custard.
But when I got back to my new desk I found myself opposite a man I've never seen (that's hot-desking for you) brazenly crunching his way through a packet of McCoys Flame Grilled Steak Crisps.
I would have said something but it might have violated another rule in the welcome leaflet:
"Move away from your desk if your conversation turns into a meeting."
I finished my pudding quietly.