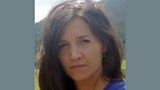 Alessia Cerantola
is a multimedia journalist at IRPI @aisselax,
Blog posts in total 3
Posts
As Japan imposes new laws that threaten to restrict the freedom of the press, some Japanese reporters and activists are seeking new ways to conduct investigative journalism.

A new Italian law called 'fair salary' says freelance journalists should be paid no less than 3,000 euros per year!

Italy's foreign correspondents have been paying for their work through crowdfunding, to make up for the lack of resources offered by the country's media outlets.