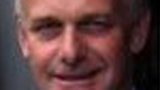 Chris Walton
is project editor in digital media at the BBC College of Journalism,
Blog posts in total 3
Posts
At Hoylake, the R&A, which runs golf, made a world-first foray into digital, with the on-site BBC social media team fully integrated into a major outside broadcast event.

BBC News and The Huffington Post are easily leading the way worldwide at "social distribution", according to Newswhip, an innovative start-up company that monitors which news stories are spreading fastest through the social web. It's clear that BBC News has come a long way in social media in the past couple of years and it is now using it effectively to strengthen the reach of BBC content. In terms of numbers the @BBCBreaking account now has more than 2.5 million followers on Twitter; @BBCWorld, 1.5 million. And on Facebook, BBC World News has around 1.5 million friends. More and more of our correspondents, reporters and producers are now tweeting. The BBC's social media editor, Chris Hamilton, runs a team of journalists who are expert in sifting through social media sites to find original news content and get it onto BBC platforms. Meanwhile, BBC North West, BBC Wales, BBC Northern Ireland and BBC London, to name but a few, have appointed social media producers to find content on social media platforms and engage effectively with audiences. In the past couple of years, the BBC has also put in place an effective social media training programme, bringing thousands of our journalists up to speed and ensuring they are comfortable with handling the new material and the new social spaces. In November 2009, the College of Journalism started a one-day social media course called 'Making the Web Work for You' which soon broke all attendance records for a non-mandatory BBC News training course. It equipped journalists with the new digital tools they needed to find people, case studies and stories, and it set them up on Twitter and Facebook accounts to source content and interact with our audience. To date nearly 3,000 BBC News staff have received training in some aspect of social media. We still run courses on internet tools, Twitter, Facebook, LinkedIn, Flickr and social media strategy and best practice. We do one-to-one sessions, tailored training on social media for individual BBC teams, and we run a 'Social Media Consultancy' - a kind of 'hit squad' for training at any BBC station that requires its services. We have some of the best social media trainers in the world, led by @cward1e, @suellewellyn, @ramaamultimedia and @marcsettle, who ensure that the content is constantly refreshed, which is not easy when new tools are coming on stream almost daily. We have moved into specialist training on smartphones for newsgathering - which is becoming more important - and training on tablets will follow. The past two years has taught us the value of training. It is pleasing when the results start to show. Chris Walton is a project editor specialising in digital media at the BBC College of Journalism.

I was sitting in the Breakfast Day Editor's chair munching a lunchtime sandwich at about 1.55pm on 11 September 2001, mulling over the prospects with the usual anxiety of how the hell I was going to fill three hours of telly the next morning from an unpromising news diary. The reporter Paul Welsh was sitting next to me when the fledgling BBC News Channel suddenly cut up some pictures of a presumed light plane which had crashed into the World Trade Center. You could not see very clearly what had happened, so Paul and I continued to chat and finish our lunch talking football. Someone said CNN had a live shot of Lower Manhattan so we switched to that and saw the plume of smoke from the North Tower, but it was on very much in the background and barely measured on our mental radar. At 2.02pm everything changed. Paul, who was watching the live shot, suddenly shouted: "A second effing plane has just flown into the Towers! No, it was not an effing replay! It was another plane which hit the other tower!"  I am still not sure why I did it but my first overriding memory of that day is the VERY FIRST THING I did as the duty Breakfast Day Editor after the second plane hit: I walked over to the great Dave Bristow, transport supremo, and ask him to reserve four seats on the next flight to New York. Dave said there are only four left but you can have them. Good. I had no idea who was going to be on the flight but I was working on the basis of the first rule of major outside broadcasts: you can't come live if you don't have your talent and your kit there. As 9/11 started to unravel, all hell started to break loose in the newsroom too. Fifteen minutes later a breathless Ben Brown flew round to our desk and said "You've got the last four seats to New York. We need them for the Ten" (or was it Nine in those days?). I wasn't best pleased but it did not seem the right time to argue, particularly as Ben's case was supported by Roger Mosey, who paid me a visit shortly afterwards to say: "Sorry, give them the tickets, they have priority." (All the internal joshing came to nought of course as the US closed its airspace shortly after the attacks and no-one flew into New York for at least a week. Most of the cream of the British media spent the days after 9/11 marooned on standby at Stansted.) My second searing memory was, no surprise, the moment the first tower collapsed before our eyes. In the hour after the second plane hit and before the South Tower fell (was it really only an hour?), we knew the story was huge as people were trapped on the upper floors and the roof. We were watching the various live cameras and getting the copy about 'jumpers' and the like. The moment the first tower fell, absolutely without warning, there were audible screams in the newsroom for perhaps the first and only time ever. Wire copy had been telling us that approximately 40,000 people worked in each tower. As it was the financial district and about 9am in New York, there was no reason why they should not have all been at work. When the South Tower just rippled to the floor and disappeared, I honestly believed that thousands and thousands of people had died. I vividly remember rushing into the office of Richard Porter, the Breakfast Editor, and screaming something utterly facile like: 'This is massive, absolutely bloody massive.' Richard was shaking but so was I. Still shocked but having to think of what to do on tomorrow's Breakfast, I remember saying to one of the team in the moments after the fall: "Find an architect to get in. We need to know why the building just fell like that." How crass is that? But the show had to go on. Chris Walton was an Output Editor on Breakfast from 1997 to 2003. He is currently a Project Editor specialising in digital media at the BBC College of Journalism.