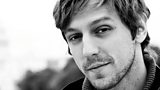 Matt Danzico
is head of the BBC's Video Innovation Lab. Twitter: @mattdanzico
Blog posts in total 3
Posts
In part two of his blog, Matt Danzico reports on specific challenges and lessons for the small team behind a mission to find new stories and new ways to tell them.

Staffed solely by video journalists, BBC Pop Up was the BBC's first 'mobile bureau' with a mission to experiment with style and audience engagement.

Just as fashion designers once migrated to Milan and writers to Paris, the internet has seen an ever-increasing shift of early adopters from websites to apps, including the photography community relocating from Flickr.com to Instagram.