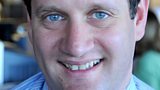 Anthony Reuben
is head of statistics for BBC News
Blog posts in total 3
Posts
Here are some key questions to ask yourself - before you ask people to ask other people your polling questions.

The source, the questions asked, the sampling and the methodology behind a survey all need to be checked before a journalist decides if there's a story in it.

The weight of number-based news arriving in the inboxes of journalists can be overwhelming, and the impact of a statistic in a story can be huge. Before we report it we have to be confident it deserves that impact.