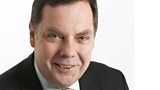 Kevin Bocquet
is a former BBC North of England correspondent. He appears regularly on Radio 4 and he has his own media training and crisis management company.
Blog post in total 1
Posts
David Cameron has never given an unconfident, unpolished interview in his life. It is what he does well, and it is why he was chosen to lead his party: when the Tories had to take on Blair they needed someone a lot more voter-friendly than Michael Howard.