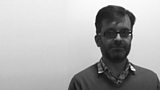 Jon Jacob
Editor, About the BBC Blog
Blog posts in total 45
Posts
Audioboo's Mark Rock is speaking at #bbsms on Friday 20 May 2011.  In his typically self-effacing way, Mark's Audioboo (below) answers the question about whether mainstream media can compete with start-ups in the technology field in a provocative if not entirely unsurprising manner.  ...

Kevin Marsh, former Executive Editor of the BBC College of Journalism, chaired a discussion with Dr Ben Goldacre, who writes the Guardian's 'Bad Science' column; Fiona Fox, Director of the Science Media Centre; the Times Science Editor Mark Henderson; and Ed Yong, writer and author of Not Exactl...

Professor George Brock of City University London chaired a discussion with Paul Lewis of the Guardian, Professor Paul Bradshaw, City University/Helpmeinvestigate.com, and Turi Munthe of Demotix, in a joint Media Standards Trust/BBC College of Journalism event hosted by the Royal Statistical Soci...

David Hayward of the BBC College of Journalism chaired a discussion with the author and science journalist Michael Blastland; BBC News home affairs correspondent Dominic Casciani; Andrew Trotter, Chief Constable, British Transport Police, ACPO; and Conrad Quilty-Harper, data mapping reporter on ...

At the age of 15, my week's work experience stretched ahead of me forever. And that's what I wanted. I'd made a beeline for our local radio station. Instead of going to school, I jumped on the bus to see what working life would be like - minus the wearisome responsibilities my parents were of...

  Nick Robinson, the BBC's Political Editor, discusses his career with Vin Ray at a Frontline Club Reflections event.

It's been a year since I last attended a conference. I figured it might be interesting to revisit my responses to the last one and share a few whilst I'm knee-deep in this one. This conference is the Association of British Orchestras annual shindig. If last year's was about communicating about...

An excellent example of user-generated content, this clip shows a pensioner fighting off robbers in broad daylight with nothing more than a handbag and an undeniably fearless attitude.    Billed as an exclusive by ITV Anglia regional news last night, the footage of the attack on a jew...

Paul Bradshaw, founder of the Online Journalism Blog and the crowdsourcing website Helpmeinvestigate, discusses developments in geolocation, semantic technology and intelligent objects, in a Journalism Programme event held in December.

Alex Dempster is the journalist credited with breaking the news of King Edward VIII's affair with Wallis Simpson in 1936. The news led on to one of the British royal family's biggest constitutional crises.   Dempster scooped the story following a tip-off from the station manager at Aberdeen ra...

City University Journalism Department hosted a special session for journalism students focusing on the fundamentals of blogging and social media for the next generation of journalists. Speakers included Tim Glanfield (Beehive City), Patrick Smith (The Media Briefing), Karl Schneider (Reed Busi...

Working in conjunction with Coventry University, the BBC College of Journalism mounted an afternoon of sessions highlighting the challenges journalists face working in the digital age. Eleven 20-minute sessions were presented by leading practitioners including Jeff Jarvis, Richard Payne (Maver...

You've not worked long in a newsroom if haven't yet been told to avoid clichés like the plague. But it is jargon that's generally the bigger problem. Experts, from whom we regularly seek views and explanations, slip into it all too swiftly. Making sense of the technical terms, specialised use...

Follow the Reframing Libel Symposium via the live blog or the live stream (above)   Earlier this year, Lord Lester introduced his defamation reform bill into the House of Lords, following months of public and media pressure and a high-profile libel reform campaign led by Index on Censorship...

BBC News Channel anchor Maxine Mawhinney and the BBC College of Journalism voice coach Elspeth Morrison ran a masterclass session on TV news presentation during the Birmingham Storytelling Festival. These video clips can also be viewed on a mobile device via a TV news presentation playlist on ...

Editor Simon Kelner obviously did his research ahead of the launch of the Independent's new newspaper, i, today. "The perfect way to start your day," he writes in his welcome on page three, "and at a much more affordable price than a cappuccino." Kelner must have seen me coming, I think to my...

  This day-long symposium will see lawyers and journalists discuss various ways in which libel law could be 'reframed'. The event is chaired by Lord Anthony Lester, who recently introduced the Defamation Bill in the House of Lords. Sessions will examine issues such as the cost, length o...

I'm en route to Preston - off to film a presentation that BBC College of Journalism blogger Graham Holliday is giving to a group of students. I've stopped off at a cafe in Euston station in London. The sight before me offers me a real-life thought for the day. The lady to my right has her lapto...

The problem with statistical reports is that there's usually too many numbers in them. That's possibly why my initial eagerness quickly wanes soon after I start ploughing through them. From a journalistic perspective, that's possibly a foolhardy admission, but it is transparent and it's authen...
Previous

1