Who You Help: Southampton Society for the Blind
Southampton Society for the Blind has set up a project called Zoom which helps visually impaired children to build their confidence through different activities and gives them the opportunity to form friendships with other children.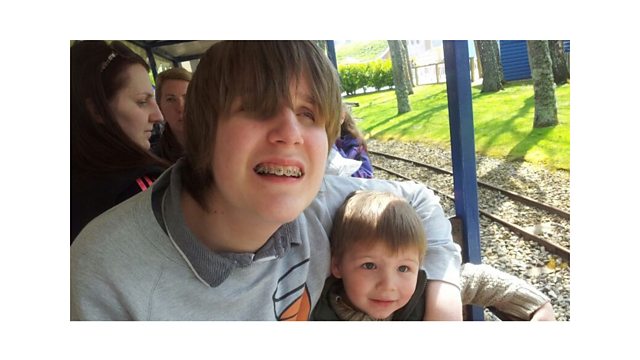 Michael, out and about with his cousin Martin
Michael
, who's 15, has been blind since he was born – the result of a genetic condition called
Norrie Disease
.  Mum Jackie says: "The condition can also affect hearing so he has several hearing tests a year but so far it's just high pitched noises that he struggles with. I test him sometimes by asking if he wants a sweet or to go to a burger restaurant and that's when I know whether or not he's tuning me out in that teenage way or really can't hear me!
"He loves music – he plays the keyboard and sings – and will talk forever. He goes to a mainstream school that has a Visual Impairment unit and one-to-one support. His condition has changed the whole family dynamic because my elder daughter was so placid and this was so unexpected. He's had many operations. The first was to remove his lenses when he was just 10 weeks old. Other surgery has been more recent because he toe-walks - something which is common with blindness. It's affected the way his feet have formed. He also gets very anxious about changes to his routine. Before he found out about the Zoom project, run by Southampton Society for the Blind, he was lonely and bored. But since he's been going to the children's group he's explored a host of new and exciting things."
The play workers gave him the responsibility of helping them set up some of the activities and really get him involved. At first he needed a lot of coaxing to join in – especially with anything messy. But as the weeks went on, he started to have a go at all the arts, crafts and cooking sessions. And he had a smile on his face and mess on his hands! He also now has his own blog in the Southampton Sight Newsletter.
A grant paid out over three years pays for the venue hire, equipment, materials and salaries so the organisation can run play sessions, trips and a toy library for young people who are blind or partially sighted. Many of them attend mainstream schools so it's a real help for them to meet other children who are visually impaired. Zoom helps them to make friends, improve their well-being, confidence and sense of isolation.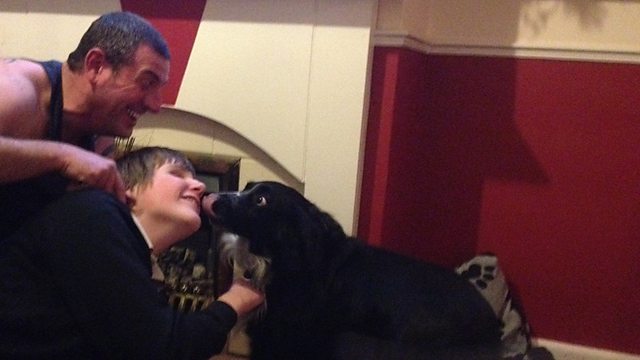 Michael and his beloved dog, Rocky
Monthly Zoom sessions are held at a local special needs school where the children and young people involved can access soft play and sensory activities as well as a variety of specially adapted games and toys. Sessional workers and volunteers help the children while their parents have the opportunity to relax, get to know each other and share their experiences. There's a
talking book
and
toy library
so the children can learn from a wide variety of sources and return them at the next session, rather than run to the expense of buying them. Outings in the school holidays have a strong emphasis on support and promoting
sensory enrichment
but are low cost and local so that families are able to revisit them independently.
Former manager Leanne Hubbard said: "Michael's body language has also changed. He holds his head up and will talk to all the staff volunteers and other children and young people. He has an increased confidence and a sense of responsibility – he has a purpose. So much so that Michael took part in an indoor sky dive. We asked Michael what he liked doing now and he said he loved to listen to the audio books he borrows from the Toy Library on his CD player given to him by British Wireless for the blind."
Thanks to the donations you make to BBC Children in Need, Southampton Sight can help more than 30 children like Michael to blossom, have fun and develop new skills.