So I'm four days into my challenge. I've run four marathons. One more to go tomorrow and it's been HARD WORK!!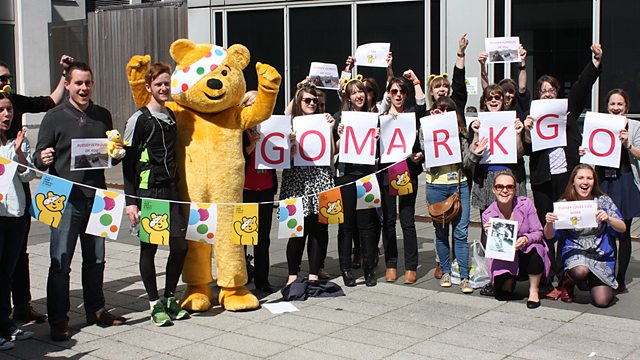 When I set off on my first marathon I was pretty excited and really looking forward to the big challenge. I knew it was going to be tough but looking back, I actually had no idea how tough it was really going to be.
I was nervous as well because my start point, on Pudsey Drive near Birmingham, is a long way from home. If I injured myself or got lost then I would be all by myself, but that was all part of the challenge.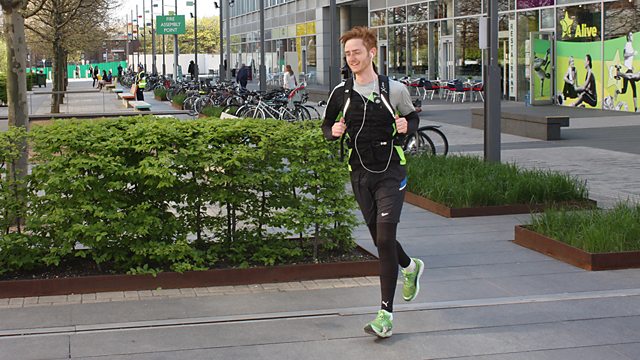 The hardest run so far has been the second day. By the end of the first day my left calf was badly bruised and my right ankle was really sore, and I really felt them both on the second marathon. It was a straight road and a pretty boring route and there wasn't much to take my mind off the pain.
The best bit has been the end of the fourth day. The route finished at BBC Media Centre in White City, and seeing the reception from all my colleagues (and Pudsey) was brilliant!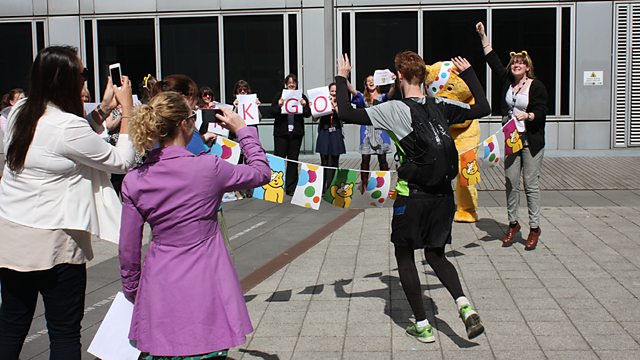 It's really important to distract yourself while running. If I just thought about the running all day then I'm sure my brain would talk my body out of it. So I've been playing a lot of music, checking in on Facebook and Twitter and thinking about why I'm doing it - to raise lots of money for BBC Children in Need!
I'm actually really looking forward to the last marathon. It's a really familiar route, from where I work to where I live. Loads of people I know are going to be out cheering me on so that will keep my morale up!
Keep track of me and you can donate too on my website www.5in5.co.uk!